The latest departures follow a series of staff movements from the newly merged Marsh JLT
The ongoing fallout from Marsh's acquisition of JLT has continued with two senior aviation brokers leaving the group to head to rival RKH Specialty.
Jason Humphreys had been head of the general aviation team at Marsh in the UK and Latin America and will join RKH Speciality in February when his contractual obligations with Marsh expire.
Alex Robinson leaves his role as Senior Vice President at Marsh where he was involved in the broker's work with some of the largest general aviation accounts in the world. He will join his new employer in March 2020.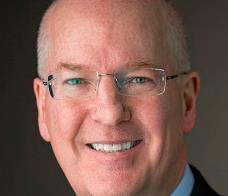 Darren Norris, Managing Director, RKH Specialty, Risk Solutions said: "Our focus in the aviation area has always been on uncovering new and niche areas within the general aviation, aerospace and airline sectors.
"While North America has been a traditional area of strength for us, growth opportunities are now coming from across the globe. Getting the best results for clients demands expertise, not only in London, but also internationally. Jason and Alex's global experience will help us take the business to new heights."
Marsh recently played down a series of high-profile staff defections from JLT.
Several figures have departed, including Hong Kong chief executive Kurt Schreiber, London market specialist Jonathan Palmer-Brown, and M&A chief Hugh Crossland, in addition to others from the reinsurance side.
Subscribers read more
Marsh UK boss Lay opens up on integration of 'feisty' JLT