ERGO's head of commercial says the partnership has 'great potential'
Gibraltar-based insurance intermediary Taurus Insurance Services has extended its agreement with Munich Re-owned ERGO by placing its entire underwriting portfolio with the insurer.
The new agreement will see ERGO underwrite Taurus's gadget insurance account, which includes its brands Switched on Insurance, Swipe and Trusted Insurances, as well as a number of affinity partnerships.
James Cottrell, managing director of Taurus Insurance Services, said: "As a tech-driven, customer-centric business, we needed an underwriting partner [that] would support us in our innovative, agile approach so that we can continue to drive change - to ensure our brands lead the market in offering superior cover, exceptional service, great pricing and a quick and easy claims experience.
"Having been highly impressed with the relationship we've built to date, it made total sense for ERGO to support us with our wider gadget provision.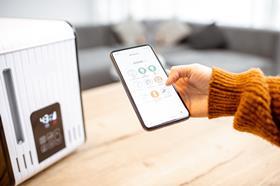 "Not only will this help us to streamline contact and activity, we believe ERGO's philosophy and forward-thinking style will prove invaluable in enabling us to achieve our growth ambitions over the next 12 months, including moving into new product lines and expanding into new territories."
Strength to strength
The intermediary's partnership with ERGO first began in August 2019 when the underwriter, which is part of Munich Re, supported Taurus's move into other insurance lines.
Ryan Fuller, head of commercial at ERGO Travel Insurance (ERGOTIS), said: "We are always excited to start new relationships and we knew with Taurus Insurance we had a partnership with great potential.
"We are agile in approach to our brokers and we have worked collaboratively to support them in building out an exciting multiline insurance proposition for the benefit of their customers.
"Since 2019, our relationship has grown from strength to strength and we are proud of our mutual achievements to date. With our established brand giving stability and reassurance in these uncertain times, we hope to support Taurus Insurance customers for many years to come."
Privately-owned Taurus Insurance Services was established in 2003 and is an insurance provider of phone, gadget and lifestyle insurance.