In December last year it completed a management buy-out (MBO) for a total of £13.3m backed by Connection Capital and Santander's UK growth capital team
Tempcover is looking to expand its business after having moved to a new office in Hampshire in June.
It's expecting its turnover to double over the next three years.
Over the past few months, it has recruited over ten new staff members including a new chief finance officer, three developers and a management accountant.
It is now looking to hire a commercial director and chief commercial officer as well as a product and pricing director.
The move follows a management buy-out (MBO) for a total of £13.3m in December last year, backed by Connection Capital for £7.5m and a £5.75m debt package from Santander's UK growth capital team.
It's chief executive, Alan Inskip told Insurance Times: "It's all about growth and I have some very ambitious growth targets moving forward."
The broker has been with the firm since its inception and is responsible for overseeing the business's strategy, policy and performance.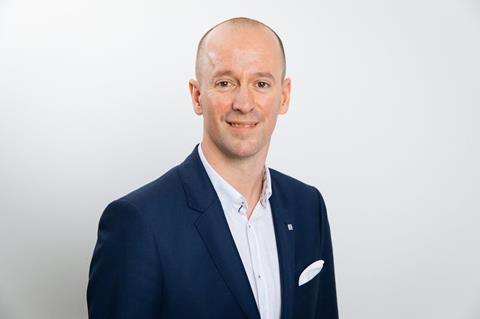 Short term cover
Tempcover is an online short-term insurance price comparison purchase service which specialises in temporary policies of 1-28 days catering to those who need cover immediately or out of hours.
The gig economy has given rise to such a demand as most worker's contracts are of a temporary nature, which the firm previously attributed to its growth.
But Inskip also explained it deals with customers as "emergency cases" who need cover that very minute. For example, having to use someone else's car due to a fault with the policyholder's vehicle as well as someone purchasing a vehicle and driving it home the same day.
Drive any car policy
Inskip said that the "drive any car policy" (DOC) is one that many insurers have pulled back, with some only offering it on a third-party basis, meaning damage sustained to the other vehicle used goes without cover. This leaves the car owner bearing the repair costs and the likelihood of them losing their no claims discount.
He said: "85% of what we do is for standard private car, for example borrowing someone else's car for the weekend."
And he highlighted that drivers under the age of 25 are almost never covered to drive other cars.
Electric cars
But the looming deadline for fossil fuel cars being phased out of the UK by 2040 could see a rise in temporary motor cover with few drivers being able to own an electric car due to the heavy price tag which can be between £50,000-£100,000.
Inskip said: "I think it remains a big unknown. I know on the contract car side of things, there is some real difficulty in pricing appropriately for electric vehicles simply because the legacy data isn't there to establish what the running costs will be for example how much is it going to cost for the batteries to be replaced.
"The insurance industry is based on risk historically, its very rarely based on forecasting what is going to happen in the future."
But even with the possibility of the demand for motor insurance changing, he foresees claims moving towards a "universal telematics solution" whereby manufacturers install relevant boxes as part of the initial transaction.
Key challenges in home insurance
Its recent venture into the home insurance market, which it launched in February, is applying the same short-term idea.
But Inskip sad there were challenges in the home insurance market. He said: "The home-sharing economy, specifically the AirBNB market is comparatively new and rapidly growing but is not well catered for as traditionally there has been no insurance cover for it and AirBNB offer no guarantee."
Its current insurer panel includes Ageas, Mulsanne, Haven, Granite, Eridge, Pen, KGM and Southern Rock.
Established in 2006, it now has a 60% market share in its niche, has 1.8m customers and wrote 360,000 policies last year. It claims it is the "UK's largest short-term insurance provider" for drivers and homeowners.
Subscribers read more
FCA report details the third party outsourcing failings behind liberty fine