Plus, the Official Injury Claim portal has not been 'swamped by CMCs' as predicted, says deputy director
The Ministry of Justice (MoJ) believes that the whiplash reform has "dampened the rise in claims" that would have been seen with the return to "normal driving behaviour" following the Covid-19 lockdowns.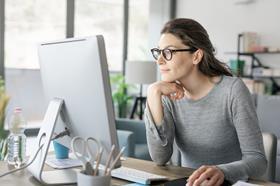 This was according to the deputy director for civil justice and law policy at the MoJ, David Parkin, who provided an update on the impact of the whiplash reform at an ABI event entitled Whiplash Reforms: One year on, success or failure, which was held last week (24 May 2022).
In his keynote address, Parkin noted that since the whiplash reform was proposed in November 2018, "we are likely to have seen a 40% fall in road traffic personal injury claims".
He added, however, that these conclusions were "broad" and "tentative" because it is "quite difficult to draw firm conclusions from the available data".
He therefore presented a selection of figures for the amount of claims that appeared on the Official Injury Claim (OIC) portal, which launched in May 2021, combined with numbers from the previous MoJ claims portal. "It's only by marrying the two together that you can get an accurate view of where we are," he explained.
Pre-Covid and before the implementation of the OIC portal, the amount of whiplash claims for a full year stood at 680,152. This figure post-Covid yet pre-reform was 432,354.
While Parkin admitted that it wasn't clear how the latter figure would have changed without the whiplash reform, he revealed that the latest post-Covid and post-reform annual figure for amount of whiplash claims was 402,573.
Parkin clarified: "No one predicted Covid or how it would change behaviour or claims, so I would be shy of drawing firm conclusions here about cause and effect. But, this is literally where we are."
The OIC portal was launched in May 2021 as part of the government's Whiplash Injury Regulations 2021, itself part of the Civil Liability Act 2018. As part of this, all road traffic accident soft tissue injury claims worth less than £5,000 could drop into the new OIC portal.
Since its launch, however, the OIC portal has drawn widespread criticism from the insurance sector.
Representation
Parkin also explained that the new OIC portal had not yet been flooded with claims managed by claims management companies (CMCs).
"Fewer than half a percent of represented claims are CMCs. We were told that the reforms would lead to a swamping of the market by CMCs and adverse effects for claimants.
"But we are not seeing a swamping of the market by CMCs at all – that simply hasn't happened."
Additionally, he noted that while the proportion of litigants in person (LiPs) making claims via the portal themselves had remained low at 9%, these claimants were not being disadvantaged.
"One criticism of the reform was that LiPs would – through inequality of arms – be somehow disadvantaged on the system. This hasn't happened either, from the figures we can see."