The current portal's set up is a 'fraudsters' paradise', says Carpenters Group director
The implementation of anti-fraud measures within the Official Injury Claim (OIC) portal are needed now to prevent major problems in the future.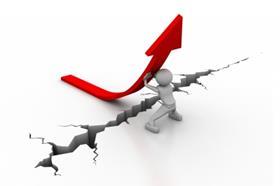 Speaking at last week's (19 May 2022) Fraud Charter roundtable, hosted by Insurance Times and sponsored by Carpenters Group, NFU Mutual's claims validation technical manager David Phillips explained that if the OIC portal required driving licence identity verification, or showed the internet protocol (IP) address or device name from which a claim originated, then this could better identify and combat claims farmers.
Phillips, who is also chair of the General Insurance Fraud Committee, told attendees: "We are very much thinking of the future here when we are looking for device names and IP addresses [to be incorporated into the OIC portal's checks].
"This isn't about stopping the problem now – there isn't a problem now. The problem will come in five or six years' time, when China and Russia realise 'there's a system over here and we can go and bombard it with claims'.
"The problem I've got – and the industry's got – is that we're reliant on the system giving us a flag for the direct claimants we're now facing, but it's not really a flag."
Donna Scully, director at law firm Carpenters Group, agreed that the OIC portal needed to be strengthened in an anti-fraud sense. She added: "We did work during the building stage [of the portal] and said we were disappointed not to see fraud checks in there, particularly around IP addresses, which is straightforward.
"We've always been keen to know [who] the referrer is, but we've never been able to get that information."
The OIC portal came into effect at the end of May 2021, intending to enable litigants in person (LiPs) to process their own whiplash injury claims following a road traffic accident, with claims awards based on a corresponding tariff table that aligns compensation with injury recovery times.
Since its inception, the portal has drawn widespread condemnation from the insurance sector for its poor functionality.
Fraudsters' paradise
Scully added that while the OIC portal had increased LiPs' access to personal injury claims via technology, there were dangers around processes being too streamlined. She explained: "A frictionless process is great in terms of speed and efficiency – the OIC is not there at the moment, don't get me wrong – but I think it's also open to fraud.
"It's a fraudsters' paradise in a way because it's quick and frictionless and there's not as many people there to check claims.
"I always say I love technology, but I love people too. In the fraud space, the experts are so valuable and it's a combination of artificial and emotional intelligence that is really magic."
Proper warning
The OIC portal could also be improved by the addition of more warnings around the consequences of fraud, said Phillips.
He said: "We're very keen on the awareness beat – access to justice. If [claimants] misbehave within the system and commit fraud, where are the warnings? Apart from us dragging them into court before a judge and saying they've been fundamentally dishonest.
"[We should not be] trying to put people off [making a legitimate claim], but making sure people understand the consequences of their actions.
"We may be setting ourselves up for a fall if we're not warning people of the consequences [of fraud]."