The data also raises 'additional concerns', says Carpenters Group director
Data released by the Motor Insurers' Bureau (MIB) last week (11 April 2022) showed that the number of claims being made through the Official Injury Claim (OIC) portal remain low.
Donna Scully, director at law firm Carpenters Group, said that this data "confirms what we already know and raises some additional concerns".
The most recently published data covered the period between 1 December 2021 and 31 March 2022 - the MIB reported that 95,266 claims were submitted via the portal over this period.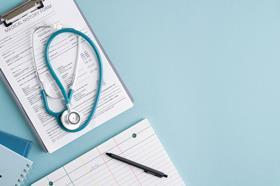 Scully explained: "The number of claims submitted is significantly less than pre-pandemic, even when [the] Ministry of Justice (MoJ) portal claims are added, and we still have a very small number of litigants in person at around 9%, [which] includes third party captured cases."
Speaking during the Fraud Charter roundtable event last month, hosted by Insurance Times, Scully bemoaned technical issues with the OIC portal. She said the new data confirmed that cases were continuing to be held up by glitches in the system.
"The percentage of claims that lawyers have settled (7.4%) is remarkably low and demonstrates the significant technical problems that professional users have suffered over the last 10 months," she explained.
"The number of cases that have progressed to court is very low, which is further evidence that technical issues with the system have caused significant delay in the claims process.
"A high percentage of claims remain live and not settled and there must be a concern that insurers will face a significant number of claims coming down the line soon.
"We do not recognise the MIB's summary that the system has operated reasonably well and that view is [further] disproved by the data."
Teething problems?
Andy Cullwick, head of marketing at First4Lawyers, agreed that the latest data evidenced problems with the OIC portal.
He said: "The MoJ has tried to brush off the underwhelming statistics as teething problems, but that's wearing thin nine months in and with no sign of improvement.
"Rather than eliminating fraudulent cases, could the fall in claims be down to the disastrous system which has proved so complicated to use that people instead choose not to bother? We simply don't know.
"What we do know is that is has failed from day one and if those in charge are genuine about delivering access to justice, they will accept responsibility for its failure and take urgent steps to try and fix it."
A broad brush
Ian Davies, partner and head of motor at law firm Kennedys, said the recent data presented a "very broad brush". He added that it was "still perhaps too early to fairly comment", instead calling for a review of the OIC portal at the 12 month stage.
Davies explained, however, that what did stand out among the data was that "the number of claims purely for whiplash - what the whole portal was built around - [were] still very low".
"The volume of claims that include some form of psychiatric injury, however, is still on the rise", he noted.
In the latest data, whiplash only injuries caused 20,029 claims to be submitted on the OIC portal, while whiplash plus physical and minor psychological injuries formed the basis of 24,388 OIC portal claims.
Davies continued: "What we are also seeing is a backlog created by outstanding medical reports, particularly from represented claimants.
"That may well be because they have been advised to wait out the prognosis period of course, but a bottleneck does seem to be appearing."