One law firm hopes the resolution will become an 'industry blueprint' for tackling OIC-related issues
Exclusive: Legal insurance technology company Nuvalaw has welcomed four new law firms to its alternative dispute resolution (ADR) platform – Minster Law, Lyons Davidson, NewLaw and Admiral Law.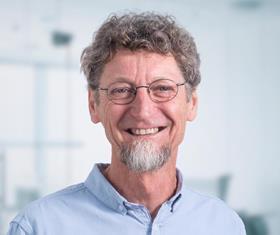 The platform, developed in partnership with mediation service Trust Arbitration in June 2021, provides an electronic claims resolution functionality for insurers, claimant law firms and third-party administrators dealing in personal injury or stage three motor claims.
Nuvalaw launched the platform after unresolved claims on the Ministry of Justice's (MoJ) Official Injury Claim (OIC) portal became a major issue, with the average period claimants waited for a court date increasing from 40 weeks to 62 weeks due to the Covid-19 pandemic.
Now, working in line with the MoJ and OIC, the portal aims to tackle this issue.
In UK pilots with claimant law firms and Admiral, the partners managed to decrease the average time to settlement, with binding agreements reduced from 400 days to an average of three days – saving between 30% and 53% of costs.
Nuvalaw chief executive Willie Pienaar said: "It is great to see all aspects of the process fall into place, following our Admiral win, as we welcome these law firms onto our platform. Working together, we will reduce claims resolution times down from over a year through the courts to just a few days online."
Blueprint pursuit
The announcement follows insurer Admiral choosing the solution earlier this year (March 2022).
Minster Law chief legal officer Matt Currie said: "We have long subscribed to the approach of consensus rather than conflict as the route to resolving disputes in PI claims.
"The reality is that customers don't want a legal battle, they just want a fair and timely resolution to their claim.
"We're delighted to be able to build on our earlier, ground-breaking ADR pilot with Nuvalaw to now create what we hope will become the industry blueprint for removing delays and frictional cost for the claims process, whilst delivering better outcomes for customers."