The partners are now eyeing a 'long-term strategy of mutual growth', says chief operating officer
Insurance broker Somerset Bridge has selected Premium Credit as its insurance premium finance provider in a multi-year deal.
If customers choose to renew with the broker, they will now be offered a premium finance payment option so they can spread the cost of insurance premiums into smaller, regular instalments.
As part of the agreement, Premium Credit has offered training to Somerset Bridge staff by its partner learning and development team.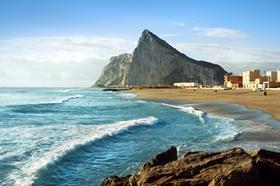 Somerset Bridge Insurance Services chief operating officer Dave Taylor stated that although the firm was "cautious about moving [its] substantial premium finance book from its current provider", after making "the leap" the team "have not looked back".
The broker's previous provider was BNP Paribas Personal Finance.
Taylor continued: "The transfer was straight forward and the guidance provided for our back book migration was second to none.
"Premium Credit guided us in all aspects from updating our procedures, engaging with our customers to performing the technical migration.
"We now have a partner with the technology and the team for us to develop a long-term strategy of mutual growth."
Next steps
Premium Credit chief commercial officer Jon Howells added: "We are extremely pleased to have signed this new, multi-year contract with Somerset Bridge – a leading UK insurance broker.
"Our commitment to market-leading innovation and ability to migrate large books of existing business were central to winning this deal, combined with our ongoing investment in cutting-edge payment technology and responsive relationship management.
"We are excited to be working with the Somerset Bridge team and are supremely confident that we will assist them in achieving their business growth and customer service ambitions."