The duo are now offering a new product to 'make sure there are fewer worries' for SMEs
Digital insurance broker Simply Business has expanded its partnership with UK insurer Churchill Insurance to offer quotes for customers across shop panels.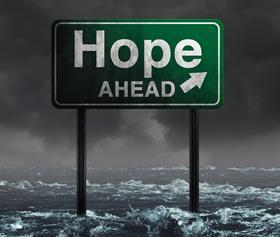 Simply Business first partnered with Churchill in January 2017 to focus on expanding its business panel.
The partners are now planning to provide SMEs access to a wider choice of solutions for their insurance needs, especially as demand for cover ramps up while the sector continues its post-pandemic recovery.
Over the past 12 months, for example, Simply Business has seen a 59% increase in demand for new online shop policies. This is in addition to a 42% increase in shop and retail policy demand, alongside a 21% rise in new business high street policies.
Fewer worries
Simply Business UK chief executive Alan Thomas said: "Owning a shop is about so much more than premises and operations, they're built by hard working people.
"Together with Churchill we're working to make sure there are fewer worries by offering them greater choice for their insurance needs.
"Our data shows there is a growing demand for shop insurance from SMEs across the country and it's important we can support these businesses – knowing that they will be crucial to our collective recovery.
"We are devoted to providing tailored insurance to all small businesses across the UK and we're pleased to continue to partner with Churchill and extend our offering."
Ian Exworth, director of emerging and specialist markets at Churchill, added: "Small businesses resonate with the values of the Churchill brand and it is great we can enhance our digital sales footprint with this partnership.
"Small businesses are incredibly important for the health of not just the national but also local economies, providing employment and aiding community cohesion, so it is vital they are supported."