Mending data visibility between brokers and insurers will be key amid potential future operating model challenges
The role of brokers is "now more than ever" to help customers "identify and quantify their cover needs", alongside finding the "right provider and policy", as SMEs emerging from economic struggles risk being "underinsured", said Allianz director of digital trading Helen Bryant.
During the initial Covid-19 lockdowns, Bryant explained that customers "reduced sums insured in response to changing business activities or lower stock requirements".
Allianz is therefore "concerned that not all covers are being increased in line with the relaxation of restrictions and full reopening of businesses".
Premium Credit's latest Insurance Index (November 2021) revealed 18% of SMEs reduced their level of insurance cover to combat premium price increases last year.
The UK government, meanwhile, reported in its Business population estimates for the UK and regions 2021: statistical release that there were 5.5 million businesses with up to 49 employees at the start of 2021, followed by 35,600 medium-sized businesses with 50 to 249 employees (October 2021).
Evolving 'traditional' insurance
To improve SME cover and close the protection gap, from an insurer's perspective, Bryant said that the "'traditional' insurance market could evolve for the better".
She continued: "An area of continual focus is clarity of documents such as policy wordings and overviews to ensure all readers can understand what is covered and in which scenarios cover applies.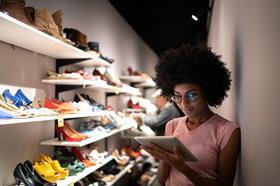 "This will build increased customer confidence and understanding in the products and services they are purchasing, providing a better customer journey and ensuring their needs are appropriately met."
Broker Insights chief commercial officer Alan Sanderson said, however, that one of the "key challenges" between brokers and insurers when providing SME cover was "data visibility", which the firm refers to as the "knowledge gap".
He said: "The knowledge gap presents a significant challenge for insurers when considering new products as without a clear market-wide view of requirements, they are data-limited from the start."
Sanderson believes that tackling this "industry issue" will play a part in "delivering greater resilience" should "operating models be challenged by future events".
He continued: "At Broker Insights, we believe that creating a better data flow between brokers and insurers removes friction and inefficiency, leading to better outcomes for both parties.
"Furthermore, increased use of data will deliver immediate benefits throughout the distribution chain, driving outcomes for both parties through the normal course of business."