Chief executive states that the insurer's 'results demonstrate that our business can withstand significant geopolitical and economic pressures'
Allianz's Group operating profit within its property and casualty (P&C) business has fallen by 9% year-on-year to reach €1.4bn (£1.2bn) at the end of 2022's first quarter, according to its Q1 financial results, published today (12 May 2022).
The insurer attributed this dip to a "lower underwriting result", which in turn was heavily impacted by higher natural catastrophe claims, which nearly quadrupled compared to the same period last year, as well as attritional losses.
It added, however, that run-off results had had a "partially offsetting effect".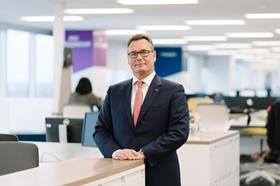 The group's P&C combined operating ratio (COR) rose from 93% in 2021's Q1 to 94.7% this year – its retail business COR increased due to the normalisation of motor claims frequency post-lockdown and the aforementioned uptick in natural catastrophe claims, however COR "improved significantly" within Allianz Group's commercial business, it said.
The insurer's expense ratio also increased to 27.1% at the end of Q1 2022, compared to 27% in 2021. Allianz Group noted this was because of higher acquisition costs due to a change in business mix at Allianz Partners.
Overall, Allianz Group's total revenues for P&C grew by 9.1% to €21.5bn (£18.4bn).
Giulio Terzariol, chief financial officer of Allianz SE, said: "In our property [and] casualty business, we witnessed strong internal growth, driven by healthy pricing and robust volume growth as our business benefits from its solid position in a recovering economy.
"Our operating profit was affected by the highest level of claims from natural catastrophes for a first quarter in a decade."
Withstanding pressure
Across the group, total revenues increased by 6.2% to €44bn (£37bn), while overall operating profit for the entire business dropped 2.9% year-on-year to reach €3.2bn (£2.7bn).
Oliver Bate, chief executive of Allianz SE, added: "The results of this quarter demonstrate that our business can withstand significant geopolitical and economic pressures. This is matched by the strength of our people.
"Allianz has taken clear business decisions in response to the Russian invasion of Ukraine. Also, we worked hard to achieve fair settlements with the investors in the Structured Alpha funds in the US and move toward a final resolution."