Current independent non-executive directors Rosanne Murison and Christian Dinesen will step down as part of the moves
Allianz Holdings has chosen Teresa Robson-Capps and José Vazquez to join its board as independent non-executive directors.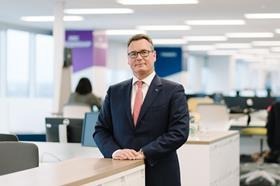 Robson-Capps joined Allianz Holdings in April and has held a number of senior positions during her career – including spending five years at HSBC bank, where she most recently served as head of strategy and planning as well as deputy head of its divisional-arm, Direct Bank.
Her other current non-executive roles include serving as chair at music licensing company PPL PRS and independent non-executive director at capital market company FIL Holdings.
Continual understanding of customer needs, ensuring best outcomes, good risk management processes and strong financial controls will be a key focus for Robson-Capps in her new role.
Vazquez, meanwhile, will join Allianz Holdings later on 1 June 2022. He brings 10 years of experience as chief risk officer at Direct Line Group (DLG) to the team.
He previously served as global chief risk officer at HSBC Insurance and as a board member of HSBC Insurance Holdings, as well as holding several chief actuary roles at Zurich Financial Services.
The areas of focus in his new role will be digital, risk, financial and business strategy.
Both appointments are subject to regulatory approval.
The bigger picture
Allianz Holdings chairman Paul Evans said: "I am delighted to welcome Teresa and José to the board of Allianz Holdings.
"Both have highly impressive track records in their fields and their expertise will be invaluable. I look forward to working with them both and believe Allianz will benefit greatly from the insights they will bring to the organisation."
Current non-independent executive directors Rosanne Murison and Christian Dinesen will complete their time on the board in the upcoming autumn season and spring 2023 respectively, partly triggered by the people move.
Evans added: "I'd like to thank Rosanne and Christian for their tremendous contribution to the business as they approach the end of their final terms over the course of the next year.
"I wish them all the best for their future endeavours."