The appointee will be 'invaluable' as the firm advances towards becoming a 'world-class digital insurer', says group chair
Esure Group has selected product and data science advisor Elisabeth Ling to join its board as independent non-executive director.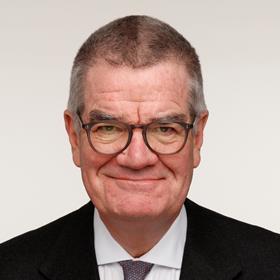 Ling brings over 20 years of experience in product and data science across a wide range of businesses to the team.
The new appointee began her career as a junior economist at the World Bank, before progressing onto holding several senior roles at the likes of eBay, TalkTalk and information analytics company Elsevier. At Elsevier, she was responsible for developing new digital commercial offerings for researchers.
Her other non-executive and advisory roles include being part of the High-Level Expert Group on Artificial Intelligence (AI HLG) for the European Commission between 2019 and 2020.
She currently serves as co-founder, product management coach and non-executive director at Ling and Decitre, in addition to being a board member and advisor to the chief executive of marketing and customer data platform Ometria.
Strategic goals
Esure Group chair Andy Haste said that Ling was an "excellent appointment for esure" as her experience in product management, data and developing digital products will be "invaluable as Esure continues on its journey to become a world-class digital insurer".
He continued: "Combined with her analytical mindset and AI expertise, Elisabeth's a great addition to our board. I'm thrilled Elisabeth is joining us and look forward to working with her."
Ling added: "I am very excited to join the Esure team. I am passionate about how advanced technology can transform customer experience. Esure's strategy and capabilities make it ideally placed to achieve its mission of fixing insurance for good. I am looking forward to helping the team in the years ahead."