Greater cross-sector collaboration is needed to 'more accurately assess, map and manage the risks' as wildfires are 'no longer just an issue for faraway countries', says property loss expert
Insurers are bracing for claims after forest fires broke out across the country yesterday.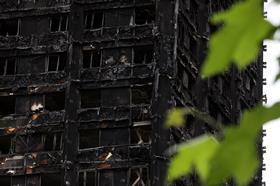 Graham Plaister, agriculture director at Sedgwick told Insurance Times: "We are receiving fire claims notifications from yesterday. It is inevitable that this recent heatwave will have caused an increase in claim numbers."
He pointed out that with any major fire there was the potential for contamination of buildings, dwellings, land and water courses, reduced air quality and increased smog production.
One such fire in Shirley Hills, Croydon, started at around 12:07 pm yesterday (19 July 2022) due to record-breaking temperatures that soared to 38 degrees Celsius, according to My London.
The first blaze was spotted at Shirley Hills, near Oaks Road, whereas the second blaze broke out at 12:20pm near Chapel View – a bit further south.
The London Fire Brigade (LFB) got the Shirley Hills incident under control by 14:30pm that day.
LFB declared the fires a "major incident" yesterday as several other grass and forest fires burned across the UK.
For example, 15 hectares of grassland and undergrowth on Western Avenue in Uxbridge also caught fire.
In addition to this, grass fires broke out on Pea Lane in Upminister, Ballards Road in Dagenham and Sunningfields Crescent in Hendon.
Patrick Goulbourne, assistant commissioner for operational resilience and control at LFB said it was "strongly urging people not to have barbecues or bonfires, as the ground is incredibly dry which means even the smallest sparks could cause a fire".
Greater cross-sector collaboration
Paul Redington, major property loss expert for Zurich UK, said: "Wildfires are no longer [just] an issue for faraway countries, with hot climates, such as Australia. Although smaller in scale, we're seeing fires of increasing frequency and intensity here in the UK.
"We need planners to carefully consider permission for housing near areas increasingly vulnerable to wildfire, such as new-builds on the edge of moorland. Greater cross-sector collaboration is also needed to more accurately assess, map, and manage the risks facing the existing building stock.
"By doing this, we can begin to better protect people, businesses, and ecosystems."
For Plaister, it is important to learn the lessons from other countries such as the US, Canada, France and Spain – which have all recently experienced the devastating environmental impact of wildfires.
He continued: "With climate changes it's more likely than ever that areas which previously appeared relatively untouched by wildfires will become increasingly exposed to short, medium and long-term environmental impacts. This will not only affect the public but emergency services, landowners, and insurers, as claims for direct and indirect damage increase.
"There has been a gradual shift in mindset over the last few years and a recognition that – in the UK – we are more and more likely to experience extreme weather. This recent heatwave will focus minds even more and preventative measures need to put in place such as improving buildings. Also, potentially clearing roads and spaces around buildings to prevent wildfires from spreading."