The new solution can expedite motor claims resolutions from weeks to days and cut costs for insurers
Exclusive: Insurer Admiral has partnered with legal insurance technology firm Nuvalaw and joint venture partner Trust Arbitration to speed up the resolution of personal injury (PI) claims.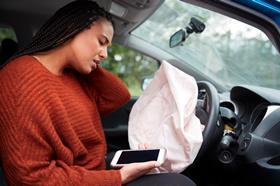 Unresolved claims on both the Ministry of Justice (MoJ) Claims Portal and the Official Injury Claim portal represent a clear issue for insurers, claimant lawyers, and claimants, with the average court waiting time increasing from 40 weeks to 62 weeks due to the Covid-19 pandemic.
The new solution combines Nuvalaw's new cloud based legal tech platform and Trust Arbitration's specialist Alternative Dispute Resolution (ADR) service, which will be providing the solution for these as well as other PI claims.
The platform handles all aspects online through to final settlement and reduces claims resolutions times down from more than 400 days via the courts to a few days, as well as providing a cost saving of between 30-50% for claimants.
Willie Pienaar, Nuvalaw's chief executive, said: "We're confident that Admiral's decision to work with us signals a firm step in the right direction for the broader industry, which now has the opportunity to make a fresh start and to realise improved business outcomes with our proven technology and arbitration service."
It follows a successful pilot with claimant law firms and Admiral.
Forward looking firms
Nuvalaw's platform works seamlessly with the MoJ's Claims Portal and Official Injury Claim portal and demonstrates that quality-assured ADR can deliver justice quickly with binding settlements, leaving courts free to focus on more complex issues.
Sian Davies, head of bodily injury, third party damage and recovery claims at Admiral, said: "Nuvalaw and Trust Arbitration clearly understood our needs and delivered a high-quality platform and service that is both easy-to-use at scale and cost-effective.
"Further, Trust Arbitration offers us the appropriate level of arbitrators so you can trust in the outcomes being given."
Meanwhile, Tim Wallis, director of Trust Arbitration, added: "Trust Arbitration and Nuvalaw are delighted to work with innovative, forward-looking organisations like Admiral to improve the customer experience and provide independent, high-quality, and efficient outcomes for both receiving and paying parties."