The claims resolution business is ready to 'fill the void of the lack of ADR' in the Official Injury Claim portal
Claims resolution platform Nuvalaw is today (15 June 2021) launching to the wider UK insurance market following successful pilot results with household names in the personal injury and motor claims arena.
Nuvalaw's cloud-based platform, developed in partnership with mediation service Trust Arbitration, provides an electronic claims resolution functionality for insurers, claimant law firms and third-party administrators dealing in personal injury or stage three motor claims that have fallen outside of the Ministry of Justice (MoJ) or Official Injury Claim (OIC) portal processes.
The platform has a heavy focus on alternative dispute resolution (ADR), in part to "to fill the void" left by the MoJ and Motor Insurers' Bureau's OIC portal, explained Nuvalaw chief executive Willie Pienaar. This is "definitely where Nuvalaw wants to play or will play", he added.
"We are positioning ourselves right next to [the OIC portal]. We'd like to play a big role in the OIC environment together with Trust Arbitration."
The platform aims to resolve disputes by digital negotiation and by referring claims to online arbitration, if required. The arbitrators review claims using submitted documents or via online hearings and make legally binding awards.
For former barrister Pienaar, Nuvalaw's "vision is to be a platform where people can exchange information and negotiate. Then, when [they] cannot settle, it escalates automatically to an arbitrator".
"Innovation is simplicity, but you can only achieve that with collaboration with all ecosystem players," he said.
"The whole system is based on agreement. Everybody needs to agree that this is the right thing to do as opposed to court where you can issue summons and the guy needs to come.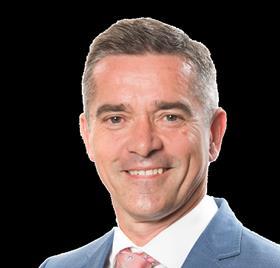 "Here, everything is based on agreement and therefore it provides a fantastic attitude to paint as we want to paint and [you get this] spirit of collaboration with your clients.
"The focus currently is [road traffic accident] claims, but the platform is just as well positioned to deal with any personal injury claim, including employment liability [and] public liability."
Win-win-win scenario
Prior to today's market-wide launch, Nuvalaw has been participating in two pilot programmes involving top 10 UK insurers, as well as five law firms – including Minster Law.
One pilot started last December, the other in January 2021; both are still running today and have processed nearly 200 cases each.
In terms of results so far, Pienaar told Insurance Times that Nuvalaw has reduced the claims processing time down to an average of three days – in one case, a claim managed to be resolved in 24 hours.
Furthermore, where a court issue fee had not already been paid, the average cost saving of using Nuvalaw's platform versus going to court amounted to between 30% and 50%. In scenarios where a recoverable court issue fee had already been paid, cost savings were between 10% and 20%.
Anecdotal feedback during the pilots also revealed that the quality of the awards gained through Nuvalaw's platform was the same as if claimants had gone to court, Pienaar added.
"It's typically [a] win-win-win scenario," he said. "I refer to this as economy of the law – the wheels of justice turn slowly and the result of that, everybody loses out. If you turn those wheels a lot quicker, everybody wins."
As well as cutting costs, Pienaar explained that Nuvalaw can help insurers "with reserve calculations because claims can be resolved quicker, so therefore reserves can be released back into the system".
The benefits for claimant law firms, on the other hand, is improved customer service through faster claims resolution, as well as supporting cash flow, particularly for firms that employ a 'no win, no fee' business model.
A key element of Nuvalaw's approach is eliminating the traditional "adversarial" strategy that has been rife in personal injury claims of the past.
Pienaar explained: "The way that you deal with these claims is very adversarial. Whether we like it or not, we have to deal with the issue of liability and quantum in terms of the law. The problem is not the law, the problem is the process of the law, it's the way that people actually approach this.
"Claims handlers, claims lawyers, they all approach it from that perspective of [an] adversarial nature in dealing with these things – that goes back to the simplicity argument that we've got by really just focusing on the problem, seeing what the real issue is and the real issue is getting on the same page - what we refer to as one version of the truth.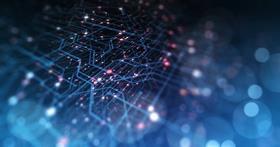 "If we can get to that one version quicker, then you get to the resolution a lot quicker."
Covid spotlight
Pienaar added that the Covid-19 pandemic has "raised the temperature" of why a platform like Nuvalaw is needed within the industry, as social distancing measures saw the court system struggle.
He said: "It definitely accelerated the work that we've done in this space.
"We've been speaking to the market for a while and presenting them with this thought process, but I think the pandemic brought out the problems that arises with slow courts and the manual processes that goes with that, physical processes, and that accelerated the interest in what we do from both insurers and claimant law firms, to the advantage of the man in the street who is the claimant [that] needs his compensation.
"Because of Covid, suddenly courts were closed, waiting times increased and that put the focus on the solution that we have - being a platform that allows claimant law firms, insurers to connect on a platform, exchange their information in a centralised way and then that package can then be delivered to an arbitrator online, who can review it and then produce the award online.
"It's one of the few businesses from a pandemic perspective where it actually raised the temperature of why this is needed because this has been discussed many, many times before. But somehow, one needed [a] crisis to get things going and I think that helped quite a bit."
Nuvalaw formally launched in January 2017 in London as part of Startupbootcamp, the largest network of multi-corporate backed accelerators helping startups to scale internationally – Nuvalaw was one of 10 businesses chosen for the programme that year.
Pienaar initially registered the business in South Africa in November 2016. It has processed more than 50,000 claims in this jurisdiction.