Some ramifications of the portal are clear, but more time is needed to fully understand others
A large degree of uncertainty remains over the true impact of the whiplash reform one year after the implementation of the Official Injury Claim (OIC) portal.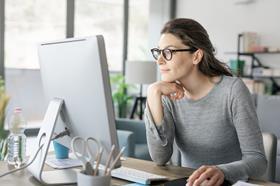 This was according to Cristina Nestares, chief executive for UK insurance at Admiral and deputy president of the ABI, who was speaking at an ABI event entitled Whiplash Reforms: One year on, success or failure? held last month (24 May 2022).
The OIC portal was launched in May 2021 as part of the government's Whiplash Injury Regulations 2021, itself part of the Civil Liability Act 2018. As part of this, all road traffic accident soft tissue injury claims worth less than £5,000 are processed via the new OIC portal.
Since its launch, however, the OIC portal has drawn widespread criticism from the insurance sector.
In her introductory remarks, Nestares said: "I thought [we should] wait one year and we would definitely know what is happening [with the whiplash reform], but I think [everyone] would agree I was wrong. There is still lots of uncertainty."
Nestares went on to clarify three points of certainty, however. She explained "First of all, [the] frequency of personal injury claims is lower – you can look at different indexes, but we're talking about a 15% to 30% reduction and I have no doubt this is because of the reform.
"The second certainty we have, more or less, is that claimants are accessing the portal without representation – that's very good, that's a positive. But are they accessing it in the proportion that we were expecting? Good question, we don't know yet.
"The third one is that the market seems to be behaving rationally on liability assessments, which is fantastic news."
Questions remain
Despite these certainties, questions remain over the OIC portal's long-term impact.
Nestares said: "Let's look at the questions we still have. The first one is whether the cost of whiplash claims will materially reduce further? We only have the results for the first year.
"Second is that now we know the frequency of claims has been lower, are we satisfied that genuine claimants are getting the right level of access to justice or not?
"Third, how are other stakeholders, like medical and legal rehabilitation providers, managing this change and what other impacts might we see?"