These costs are also on a 'high growth trajectory', says partner
Property disrepair claims present the risk of "very significant costs" if not "dealt with appropriately [during] pre-litigation and managed properly throughout any litigation", said Keoghs' fraud division partner Ruth Needham.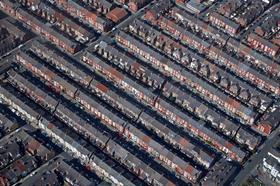 The rise in property disrepair claims has been influenced by the Homes (Fitness for Habitation) Act 2018, which allows compensation to be pursued by a tenant in a rented property if a landlord does not comply with its requirements.
Needham explained: "As a consequence, a significant number of claimant lawyers are looking to develop this area given they can charge hourly rates and have a relatively low bar for making out a breach, given compliance with the act is so wide."
Since the Homes act came into law in 2020, mould and damp have become the most common type of property disrepair claim as these areas more open to abuse.
"If a tenant is minded to make a claim they can behave in a manner that increases the likelihood of dampness in their property," said Needham, "and proving this has happened can be difficult."
She added: "Significantly though, the issue does not seem to be the repairs themselves but the significant costs claimed by the tenants' representatives.
"This is where costs – which appear to be on a high growth trajectory – are rising for landlords."
Experts at the most recent Fraud Charter roundtable, hosted by Insurance Times and sponsored by Carpenters Group, confirmed the trend of rising claims for property disrepair and said they had noticed a marked increase in the volume of potentially fraudulent property disrepair claims.
Lack of screening
Needham said that Keoghs had noticed a "migration" to property disrepair claims by claimant solicitors who had previously been focused on motor claims.
Property disrepair claims allow for costs to be recovered and can generate more income for claims management companies.
She added: "What we are seeing however, is a lack of screening to ensure the right claims are being put forward, added to which the level of costs claims seems to be increasing month on month."