Faye Fishlock, head of defendant insurance services at Carpenters Group, explains how the uptick in micromobility can have fraud implications for fleet managers
Despite some lingering Covid-19 concerns, the insurance and legal industries have probably just experienced the fastest pace of change in decades.
We've gone from a place of limited homeworking to entire workforces being laptop enabled and practicing weekly flexible working, with usually two or three days based in the office and the rest of the week working from home.
Customer demand for technology led solutions and apps is voracious. Insurers are increasingly dependent on emerging technologies and data sources to drive efficiency, enhance cyber security and expand their capabilities.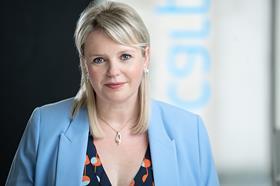 Furthermore, there has been a noticeable shift in urban travel trends to include the e-scooter trials in major city hubs.
The pandemic also caused an increase in customer demand for food delivery services from companies such as Just Eat, Deliveroo and Uber Eats, which are also using micromobility vehicles. This, in turn, has led to an increase in on-demand or pay-as-you-go insurance.
What is now emerging are fraud risks around synthetic data fraud, which is seeing exponential growth. Couple this with a transient workforce, foreign drivers, changes in the Highway Code and an increasing prevalence of ghost broking and this area is ripe for fraud.
Mitigating potential problems
What can fleet managers do to manage these emerging risks?
Firstly, they can educate drivers about what to do in the event of an accident and ensure they have all the necessary tools to report an accident promptly - preferably within the first 24 hours of the accident occurring.
Secondly, managers can oversee their fleet data proactively, especially around shift data and which motor policy might respond to the accident.
They can also enhance cyber security around app usage, utilise instant driving licence checks, as well as review policies and procedures around induction and insurance arrangements.
This will be an area to watch going forwards - human intelligence will be required alongside artificial intelligence and technology to proactively identify fraud trends.