Counter fraud experts have seen cases where certain CMCs have encouraged vulnerable customers to pursue 'exaggerated or unmeritorious claims'
Insurers must remain constantly alive to the changing ebbs and flows of fraudulent activity – especially as very few actors are more adaptable and mobile than fraudulent claims management companies (CMCs).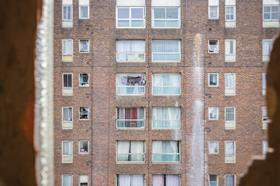 The insurance industry is all too familiar with this genre of CMCs and has encountered them in arenas such as payment protection insurance (PPI) and whiplash claims – but there is a new, growing line of business that counter fraud experts have their eyes on.
Fraudulent property disrepair claims present a growing threat to the insurance sector.
According to research from insurer Zurich, published in July 2022, the number of fraudulent property claims jumped by 25% year-on-year in the period between 1 January and 31 May 2022.
In June this year, experts speaking at Insurance Times' Fraud Charter roundtable event highlighted that property disrepair claims were swiftly becoming "the new PPI" as CMCs moved away from managing whiplash-based claims to instead "plug in" to this new area.
But what is property disrepair fraud and what is driving increased attention on this field?
Fraudulent compensation
Property disrepair fraud refers to fraudulent compensation claims that originate from property disrepair, be that damp, mould, faulty electrical systems or cracks in the walls.
Landlords are required by law to maintain suitable living conditions for their rental tenants – where they do not fulfil this obligation, tenants are able to pursue compensation.
The Homes (Fitness for Human Habitation) Act 2018 – which came into effect in 2020 – allows renting tenants to pursue this compensation if landlords do not comply with their legal requirements.
Property disrepair claims are often not fraudulent in and of themselves – the fraudulent element typically arises from related, hard to verify personal injury claims that are apparently linked to the property disrepair.
Mark Allen, chief fraud and financial crime manager at the ABI, told Insurance Times: "Fraudulent property disrepair claims will often link to genuine claims – insurers will see genuine disrepair claims, but when an admission is made, a personal injury claim may then follow on top of the original claim.
"These are often claims for things like alleged breathing difficulties as a result of damp and mould due to disrepair – it's those claims that are often the spurious part of the claim."
These types of personal injury claims are difficult to challenge – whether or not damp has contributed to asthma as opposed to other environmental factors, such as air pollution, for example, is hard to prove.
Allen added that while the "vast majority of claimants and claims are legitimate", the fraudulent claims among them "will often be made when a claimant has instructed a CMC".
Jared Mallinson, partner and head of counter fraud at law firm Horwich Farrelly, said that while it was essential for genuine claimants to have a "quick and easy route" to make a property disrepair claim, fraudulent claims caused problems for all involved in the process.
He added: "In all their guises – including exaggerated, opportunistic or outright deceptive claims – [property disrepair claims] cause problems for proprietors and landlords by putting a strain on resources to triage, investigate, challenge and repudiate such claims."
Not yet peaked
The insurance sector is just beginning to see the impact of this type of fraud – Allen said that while he was "not aware of insurers seeing a particularly significant growth in property disrepair claims", he believed that "this type of claim has probably not peaked" yet.
He added: "Most initial claims will be dealt with by the policyholder, so they might not actually come to the insurer until the landlord has breached statutory time limits – anecdotally, I know some insurers' panels of solicitors have seen an influx of claims from self-insured social housing landlords, which adds a bit of credibility to that theory."
When contacted by Insurance Times, various large UK insurers explained that they were monitoring the situation, but had not yet seen any patterns of activity that would generate concern.
However, this is not to say that the industry can rest on its laurels – Allen explained that "in the next year or two, we may start seeing more of these sort of claims coming through" as the ramifications of the recession create a related increase in fraudulent behaviour.
On the rise
The evidence is certainly there that plenty of CMCs are plugging in to property disrepair claims as a lucrative revenue avenue.
Daniel Thomas, legal director at Clyde and Co, told Insurance Times: "We are seeing an ever-increasing number of low value housing disrepair claims, with the cost of repairs and the value of the damages being inflated just high enough to allow the claim to be considered unsuitable for the small claims track when proceedings are issued."
At a prior Fraud Charter event held earlier this year, counter fraud experts in attendance told Insurance Times that numerous CMCs were targeting housing associations and estates in economically vulnerable areas with leaflet drops and digital marketing, all with the aim of encouraging renters to pursue property disrepair claims.
Insurance Times contacted Lambeth London Borough Council – the local authority for one of the capital's most economically deprived areas – to ask whether it had noted an increase in these types of claims.
The council said: "Lambeth is very aware of claims management firms targeting Lambeth residents to bring housing disrepair claims against their landlord. This is not unique to Lambeth and every other London council and housing provider we speak to is experiencing a similar increase.
"There has been a particularly sharp increase in this practice over the last two years – some of which includes claims for personal injuries and we've noticed a lot of CMCs outside of London are now targeting our residents."
Some CMCs find generating and managing property disrepair claims so attractive because of the potential to recover costs.
Mallinson explained: "We have seen claims companies [that] traditionally operated in the motor claims market – particularly those we have opposed in the last decade for pursuing exaggerated and unmeritorious claims – move into acquiring and pursuing housing claims over the last year or two.
"That move is most likely motivated by legal costs recovery providing high end profit margins in comparison to dwindling margins in the motor market."
Lambeth London Borough Council provided further evidence of this behaviour.
Its statement added: "A number of residents have told us that, under the conditional fees agreements they are required to enter into in order to proceed with a claim, they are losing a large part of their compensation award, with this proportion of the compensation going to the CMC instead."
Understanding the risks
The intention of the Homes (Fitness for Human Habitation) Act 2018 is admirable – all renters should be entitled to safe living conditions and have recourse to correct this where necessary.
The importance of this issue was highlighted by the tragic death of Awaab Ishak in December 2020, who died aged just two years old following prolonged exposure to mould in the house his parents rented from a Rochdale-based housing association.
That some CMCs choose to take advantage of this well intentioned legislation to create revenue for themselves is particularly egregious because exaggerated claims can clog up the compensation process and slow down legitimate claims.
Matthew Lowry, associate solicitor at Clyde and Co, explained: "Social landlords have become increasingly exposed to potential claims by virtue of [the 2018 act]. This is more generous to claimants and creates a more fertile environment for claims to succeed, therefore providing more scope for CMCs to advertise their services.
"This has encouraged CMCs to prey on vulnerable tenants who have very little wrong with their properties and encourage them to pursue a potentially unmeritorious or exaggerated claim.
"This has [the] detrimental effect of causing genuine claims to be lost in the noise."
Lowry added that while general damages in disrepair claims were typically an uninsured loss, general damages for personal injury – such as asthma or breathing difficulties – were insured and landlords' public liability policies with insurers would respond.
With these claims becoming increasingly common, landlords and their insurers must work together to keep abreast of the potential for fraud.
Allen explained: "Precisely because these claims haven't peaked, it is important to have a robust strategy in place to effectively validate genuine claims, but also to weed out fraudulent claims as well."