Fraudsters submitting bogus claims 'drives up the cost of premiums for everyone', says detective chief inspector
Cost of living pressures have catalysed a sharp increase in bogus property claims, according to new data released by Zurich UK today (21 July 2022).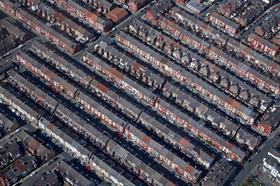 According to the insurer, the number of fraudulent property claims jumped by 25% to 245 between 1 January and 31 May 2022 – up from 195 in the same period in 2021.
The average value of a fraudulent home insurance claim was £8,800 in the most recent period.
High-value jewellery, mobile phones and TVs were among the most common items people said had been lost, stolen or damaged.
Zurich head of claims fraud Scott Clayton said: "Sadly, many more people are facing hardships as a result of the cost-of-living crisis, which is contributing to an increase in fraudulent claims.
"We're there for our customers when they need us and last year paid £2 billion in claims. But as well as paying valid claims, we remain vigilant against fraud."
Crime isn't the 'answer'
Clayton further noted that Zurich has invested in new technology, which is helping the insurer "fight fraud more effectively" while "making it harder for scammers to evade detection".
In the last five months, the firm said it had prevented fraud amounting to £4.2m – a £900,000 increase from £3.3m over the same period last year – equating to around £40,000 a day.
Tom Hill, detective chief inspector at the City of London Police's Insurance Fraud Enforcement Department (IFED), said: "We understand that the rising cost of living has made the past few months particularly hard for many people across the country – but turning to crime is never the answer.
"Submitting a bogus insurance claim may seem like a victimless crime, but it in fact drives up the cost of premiums for everyone.
"As well as this, it could also land you with a criminal record.
"Exaggerating or fabricating a claim for a pricey watch or television may seem like a quick way to make money, but a conviction will have a lasting impact on your life."
Last year, the insurer detected more than £8.4m worth of fraudulent property claims - up from £4.7m in 2020.
Furthermore, the number of claims rejected due to fraud over the same period leapt 20% from 394 to 473.