Defaqto warned that two fifths of travel insurance policies offer no protection for the airline's failure
WOW Air has ceased operation which could cause a rise in claims.
In an online alert the Icelandic low-cost airline announced that it has ceased operation and all of its flights have been cancelled on 28 March 2019.
However at 7am on the day of its collapse Which? cited that the airline was still selling tickets online.
It follows Defaqto, an independent financial research business, stating that two fifths of travel insurance policies would not cover holidaymakers for WOW Air's failure.
Little protection
Defaqto found that less than half (48%) of travel insurance policies offered cover for airline failure as standard, this leaves travellers unprotected if the airline incurrs financial difficulty. Cover for airline failure is offered as an optional extra in 6% of annual and 7% of single trip policies, but it said that 46% offer no protection at all.
| | | |
| --- | --- | --- |
| Level of Cover Available | Annual Travel | Single Trip |
| Do not provide cover | 46% | 46% |
| Provide cover as "standard" | 48% | 47% |
| Provide cover as "optional" | 6% | 7% |
| Total | 100% | 100% |
Brian Brown, head of insight at Defaqto, explained: "With flights and holidays cancelled as a result of the Wow Air collapse, a lot of people's holidays will be ruined over the coming months. Airline failure is not covered as standard on over two fifths of travel insurance policies as the risk is usually relatively small.
"Anyone who has booked a trip with Wow Air as part of a package holiday will be fully protected through the ATOL scheme and should not lose out. However, those who have booked flights directly and haven't travelled yet, are at risk."
He advised those which paid via credit card to get in contact with their bank.
End Supply Failure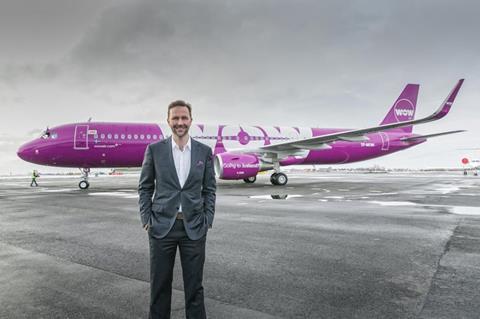 In light of this, Northampton-based travel insurer, Staysure has issued a statement.
The insurer reassured customers affected by the disruption that End Supplier Failure cover within its comprehensive policy will cover them.
Ryan Howsam, chairman at Staysure said: "At Staysure, we are doing everything we can to help those of our customers who have been affected by the closure of Wow Air.
"Customers that booked the flights through a travel agent as part of a package should in fact be covered by ATOL. In this instance, they would be the best first port of call.
The insurer's End Supplier Failure cover protects customers against the collapse of travel firms, including airlines and provides peace of mind in the event of company going into insolvency
It follows the collapse of Primera Air last year in October, Monarch last year in February and Flybmi last month.
New arrangements
A spokesperson for the ABI, said: "Passengers booked to fly with Wow Air should contact their tour operator or travel agent for advice. Those passengers with Scheduled Airline Failure cover included in their travel insurance should contract their insurance provider.
"If you paid for flights with a credit card you may be able to get a refund from your credit card provider. Where alternative plans need to be made, then travel insurance can normally be transferred to cover the new arrangements."
Founded in 2011 WOW Air was headquartered in Reykjavik and based at Keflavik International Airport.
It operated services between Iceland, Europe, Asia and North America.
Insurance Times has contacted Wow Air for comment.
Subscribers read more
Primera Air goes bust: the insurance industry reacts