£638.5m GWP 'highest in company's history'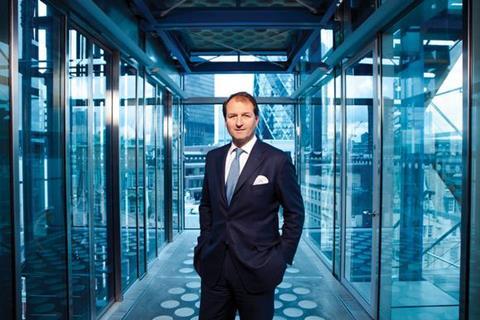 Novae made a profit before tax of £62.6m in 2014, up 46% on the £42.8m it made in 2013.
The main reason for the jump was a £10.2m foreign exchange gain. Excluding the impact of foreign exchange from both years, profit would have fallen 3% to £52.4m (2013: £54.2m).
The combined operating ratio (COR) increased by 0.7 percentage points to 91% (2013: 90.3%), as improvements in the claims ratio were offset by an increase in the expense ratio.
Reserve releases reduced the COR by 6.5 percentage points (2013: 4.2 points).
Novae's gross written premium increased by 8% to £638.5m (2013: £590.3m), which chief executive Matthew Fosh (pictured) described as "the highest reported in the group's history".
Fosh said: "The group has again performed strongly, achieving record premiums, an improved claims ratio, and making good progress operationally.
"Opportunities for profitable growth remain for those with the agility to navigate a challenging market environment. We continue to invest in the business, to attract talented people and to develop new ideas, all of which are maintaining and building the Group's momentum."
He said that the insurance industry continued to face headwinds in the form of a softening market, low investment returns, and increasing regulatory burden and an uncertain outlook for the global economy.
But he added: "There remain opportunities for profitable growth for those with agility and expertise, and we believe we have both.
"I also talked [in our interim results] about our own corporate tailwinds, being improvements specific to our business that leave me optimistic about our future, regardless of market conditions. We are already capitalising on these tailwinds and enter 2015 with the confidence that Novae will continue to make progress."
Losses and expenses
Novae's higher combined ratio for 2014 was caused by a four percentage point increase in the expense ratio to 41.9% (2013: 37.9%).
This cancelled out a 3.3 point reduction in the claims ratio to 49.1% (2013: 52.4%)
Operating expenses increased 7.3% to £74.6m (2013: £69.5m). Novae said this included £2m of professional fees incurred because of "a potential acquisition" at the beginning of 2014.
It added that a strong underwriting performance had led to an increase in performance-related benefits and an increase in the charge for share-based compensation because of the group's improved share price.
Join the debate in our new LinkedIn specialist discussion forums