International head Andrew Burke (pictured) named chief executive as investigation continues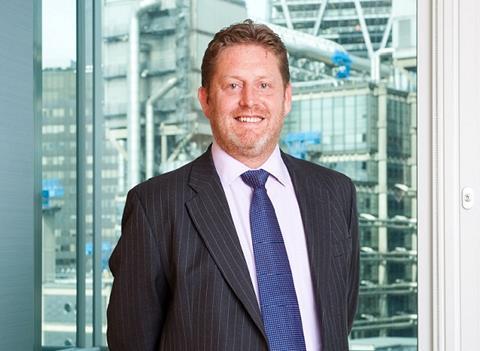 DAS has appointed a new chief executive to replace Paul Asplin who was suspended from the company last October.
DAS executive director of the international business Andrew Burke (pictured) has been promoted to the new role.
His appointment which is effective immediately means that Asplin has left the company.
Burke joined DAS in November from RSA.
Paul Timmins who had assumed the role of acting chief executive will now resume his role of chief operating officer.
DAS chairman Jochen Messemer said: "I am very pleased to appoint Andrew as our new CEO; he is a strong leader with extensive experience in the insurance industry both in the UK and internationally.
"Under Andrew's leadership, I am confident that DAS UK will build on its strong foundations."
Burke added: "I am absolutely delighted to have been asked to lead DAS. We have had a challenging few months and I'm looking forward to working with the team to put that behind us and get on with the important job of supporting our customers and business partners.
"There is a lot of potential here and I'm excited about what we can achieve in the future."
Asplin was suspended following an internal investigation.
Accounting firm EY was subsequently hired to conduct an investigation into the relationship between the firm and a supplier that DAS no longer works with.
The investigation is still ongoing.
Last month Standard & Poor's said it would extend its negative credit watch on the legal expenses insurer for a further 90 days because the probe had taken longer than expected.
Join the debate in our new LinkedIn specialist discussion forums