Specialist household MGA will use investment to fund expansion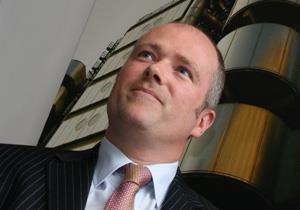 Specialist household managing general agent Plum Underwriting has completed a management buyout backed by Global Risk Partners.
Global Risk Partners (GRP) is a London Market consolidator run by former Willis UK chief executive David Margrett with financial backing from Towergate owner Peter Cullum and private equity house Penta Capital.
Following the MBO, Plum will continue to be led by managing director David Whitaker, underwriting and claims director Tobias Daley and head of operations and marketing Mahben Quddus. Plum founder Andrew Cross will remain non-executive chairman.
Plum was previously owned privately by Cross and two other shareholders.
Whitaker (pictured) said Plum would use GRP's investment to create new specialist products and build on its broker base in the UK and Ireland.
GRP chief executive Margrett said: "Backing the Plum MBO was a straightforward decision and an exciting proposition. As a niche and non-commoditised player that provides specialist products while generating strong profits the business ticks all of our key investment criteria.
"Our role is now to support Plum's excellent management team and help them to achieve their full potential."
Plum's three specialist home insurance products are Flex, which caters for non-standard home insurance, HomeWorks, an integrated household insurance and contracts works cover for the owners of high net worth homes that are undergoing major renovation, and Amethyst, a worldwide all risks policy for affluent homeowners.
The MGA posted £1.4m turnover and £113,124 pre-tax profits in the year to 30 June 2013, the most recent accounts available. Terms of the GRP deal were not disclosed.
GRP made its first acquisition in October last year, when it bought Towergate's commercial property unit for £9.25m, and its second with City of London Underwriting earlier this year. It began with £55m of funding from its backers.