Strong growth fuelled by need for business interruption cover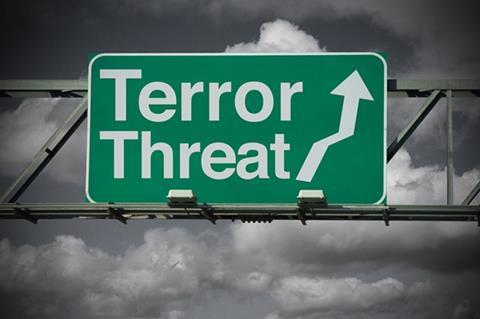 Demand for political risk insurance is set to grow strongly over the next three years, according to a report from KPMG.
And the type of risk faced by clients is changing, the corporate services group said.
The challenging economy, terrorist attacks in France, Belgium and elsewhere, growing cyber threats and the Brexit fallout "demonstrate a clear demand-supply gap and a need for appropriate insurance solutions."
The focus of terrorism insurance needs to shift from property cover to business interruption cover, KPMG said.
The total costs of global terrorism reached $52.9bn in 2014, up 350% from 2010. But that figure did not include business interruption costs, "which are likely to be very high," KPMG said.
"We are seeing a clear trend for terrorism risk to evolve from mostly property damage related to events similar to the recent Paris attack where asset damage was limited whilst the estimated cost of business interruption according to various economists might reach $12bn," KPMG said.
"This changing nature of terrorism and the overall perception of increased political volatility, driven by the recent conflicts in Ukraine and Syria, will fuel significant increase in demand over the next three years." KPMG said.
The winners in the future political risk and crisis management insurance market "will be brokers and carriers that manage to develop deep understanding of emerging risks with strong data & analytics capabilities and offer innovative propositions that span across all key segments," the consultancy said.
This will allow them to charge premium rates for value add services rather than earning ever diminishing returns for standard insurance cover.
"It is a choice between two paths – either you sit and wait and be disrupted; or you redefine the way you operate and win."