Government-backed terrorism reinsurer also reveals discounts and risk-reflective pricing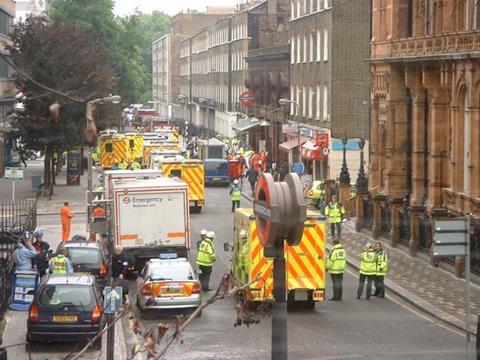 Pool Re has unveiled further details about its modernisation initiatives, including its new proposition for small to medium sized businesses (SMEs).
The new initiatives will be in place from 1 October this year.
The government-backed terrorism reinsurer said its bespoke SME proposition will offer a 40% discount for businesses with less than £2m sums insured for material damage.
In addition, Pool Re will start to offer discounts where policyholders retain more risk.
It will offer discounts for deductibles of £500,000 and £1m. And for loss limits over £500m, it will offer discounts on locations where insured values are at least 20% more than the limit.
Pool Re will also revise its rates so they are more reflective of the underlying risk and are based on modern risk modelling techniques.
The reinsurer said the terrorism landscape and Pool Re's exposures have changed "enormously" in the 12 years since the rates were last reviewed.
Pool Re first unveiled its modernisation plans after agreeing to let the government take a 50% share of its premiums.
Pool Re chief executive Julian Enoizi said: "The implementation of several key modernisation initiatives on 01 October 2015 represents a significant milestone in the history of Pool Re.
"The scheme must evolve in tandem with the shifting threat facing businesses across the UK. This is a continuous process which can only be achieved through extensive collaborative discussion with our members and stakeholders.
"Today's announcement represents the culmination of the first stage of a process which will see Pool Re continue to look to enhance its offering and develop a scheme which not only fulfils its systemic function of underpinning the UK terrorism insurance market, but also provides a template by which insurance schemes around the world can better support and reinforce states against terrorism."