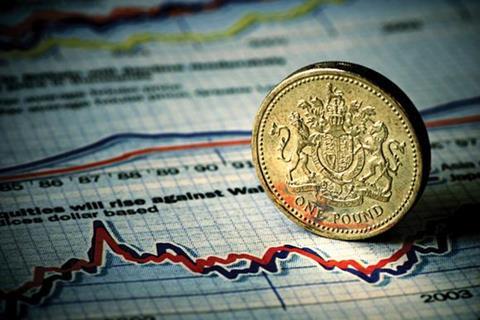 Britain's vote to leave the EU and Prime Minister David Cameron's resignation have sent the pound plunging and wiped billions of share prices as markets opened this morning.
The pound suffered its biggest one day fall in history, plunging more than 11% from its highs late last night to hit levels not seen since 1985.
The FTSE 100 index opened sharply lower, down 448 at 5,891 at 8:22 am, wiping about £140bn off the value of UK businesses.
The FTSE 350 Nonlife Insurance Index fell 9%, losing 224 points to 2,369.
Standard & Poors chief ratings officer told the Financial Times Britain's AAA credit rating was no longer tenable.
Cameron announced his resignation this morning, saying he expected a new Prime Minister to be in place by the time of the Conservative Party conference in October.
The euro fell more than 3% against the dollar on concerns a Brexit vote will do wider economic and political damage to the world's biggest trade bloc, stripped of its second largest economy.
Investors poured into safe-haven assets including gold, and the yen surged.
"We're in uncharted territory," an aide working in Cameron's office told reporters.
The Bank of England said it would take all necessary steps to secure monetary and financial stability. Global policymakers also prepared for action to stabilize markets, with Japanese Finance Minister Taro Aso promising to "respond as needed" in the currency market.