Regulator publishes list of general and life insurers whose internal models can be used from 1 January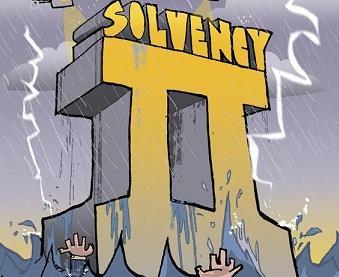 The PRA has published a list of 19 life and general insurers whose full or partial internal models have been approved for use under Solvency II from 1 January.
"Today marks a major milestone in the implementation of Solvency II in the UK," said Andrew Bailey, the bank's deputy governor for prudential regulation and chief executive of the PRA.
"The PRA has approved 19 insurers' internal models for use from day one of the new regime. Going forward we will monitor insurers' models carefully in order to ensure they continue to deliver an appropriate level of capital."
Direct Line Group (DLG) was not among those approved. The company says it is currently in the process of submitting an application for its internal model.
In the meantime, from January DLG will use the standard Solvency II model while it waits for approval for its internal model.
Markel International president William Stovin said: "We are delighted our model has been approved by the PRA. It's a real achievement and is a resounding endorsement of our management, our controls and our capitalisation."
RSA said it welcomes "this important milestone", and said it will report its Solvency II numbers for the first time at its 2015 full year results on 25 February 2016.
RSA said it expects its Solvency II numbers will support its broader capital position and credit ratings, "and show a coverage ratio moderately higher than our previously disclosed ECA model".
"What the Bank of England's announcement does not express is how many applications were rejected or withdrawn at an earlier stage, or the extent of changes that successful insurers had to make to their original proposals in order to win the approval, which may have considerably reduced the benefit of using the internal models," according to Steven McEwan, partner in law firm Hogan Lovells' financial institutions practice.
"The regulator remains free to require further changes in the future. Solvency II is likely to take one or two years to settle down, and we may well see further changes to models being required as efforts are made to harmonise treatment of internal models across EU member states," he added.
"Having earned the approval, insurers will be expected to work hard to retain it, including by showing that the models are regularly used in making their business decisions."
The 19 firms whose internal models have been fully or partially approved are:
Amlin
Aspen Insurance UK
Aviva
British Gas Insurance
Just Retirement
Legal & General Group
Markel International Insurance Co
MBIA UK Insurance
NFU Mutual
Pacific Life Re
Pension Insurance Corp
Phoenix Group
Prudential Plc
QBE European Operations Plc
RSA Insurance
Scottish Widows
Society of Lloyd's
Standard Life
Unum European