Comparethemarket owner's profit before tax grew to £93.5m after 13% revenue growth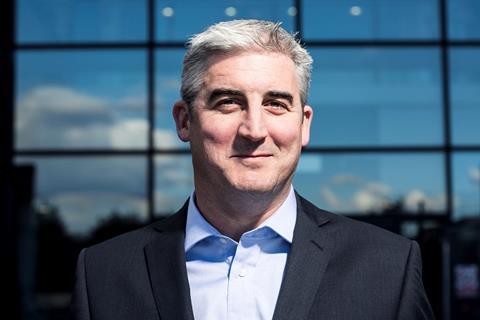 BGL Group made a profit before tax of £93.5m in the year to 30 June 2014, up 6% on the £88.3m it reported in the previous financial year.
The higher profit at the broking group, which owns price comparison site Comparethemarket, was driven by a 13% increase in revenue to £507.2m from £448.1m.
This was slightly offset by a 13% increase in operating expenses to £407.7m from £359.6m.
BGL Group chief executive Matthew Donaldson (pictured) said: "BGL Group enjoyed a powerful year during 2013/14, with record profits and revenues up 13%.
"Our growth over the last year, combined with heavy investment for the future, means we're in a strong position to meet our ambitious targets."
BGL executive chairman Peter Winslow added: "BGL's continued growth is driven by our unique approach to business. We are a high performance organisation, expecting a lot from our people while ensuring they feel valued and rewarded."
Price comparison growth
BGL's directors said in their strategic report that the profit and revenue growth had been caused by continued growth in the price comparison market and Comparethemarket's market share.
Results were also boosted by the acquisition of law firm Minster Law at the end of the previous financial year.
BGL added that its affinity division, Junction, had extended a number of its existing partnership agreements, which in turn had helped the group's insurance broking business to boost policies under management to 2.7 million from 2.5 million.
Customer numbers across the group increased to 7.5 million from 6.6 million.
But the company also warned that the legal services industry continues to be challenging, and that the introduction of the Legal Aid, Sentencing and Punishment of Offenders Act 2012 had "the expected impact on the profitability of Minster Law".
The directors said that they were "satisfied with the performance for the year and confident of future prospects".
Refinancing
BGL also revealed it had secured £270m of financing during a refinancing of its bank loans in August 2014.
The new funds comprise a £190m securitisation facility, which expires in August 2016, and an £80m revolving credit facility, which lasts until December 2016.
The company said, With the refinancing, which was carried out post year-end, the group is in a strong position to support the liquidity requirements of the business for the foreseeable future."
Join the debate in our new LinkedIn specialist discussion forums