JC Flowers and Charterhouse are front runners, major insurers lack interest in sale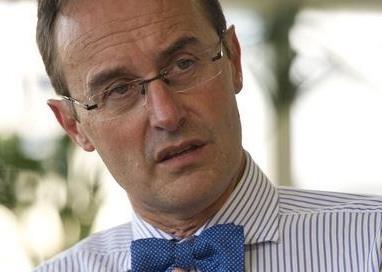 To jump to Insurance Times's 'talking points' for this story, click here.
Private equity firms JC Flowers and Charterhouse have emerged as the front runners in the chase to land the underwriting arm of Groupama, Insurance Times understands.
There is also believed to be a consortium of investors, outside of private equity, which is said to be in the bidding for various parts of the operation, with a view to restructuring the underwriting arm.
Insurance Times understands that none of the major insurers – AXA, Aviva and Allianz – are looking to buy the underwriting arm, and there is a feeling that chunks of the business could be scooped up on the open market instead.
Groupama put its UK insurance operations, including insurer Groupama Insurance and brokers Bollington and Lark, up for sale at the end of last year after being hit hard by the eurozone debt crisis.
Insurance Times reported earlier this month that Acromas was looking to buy the UK broking assets of Groupama.
A source close to Acromas said that the company was now interested in both segments of Groupama's business.
The acquisition would be a good fit for Acromas with its personal lines broking business, the AA, tying in well with Groupama's private motor book. Groupama is also currently a panel underwriter for the AA.
Meanwhile, on the sale of Groupama's brokers, Insurance Times understands that a deal for one of the brokers should be sealed within a fortnight, although the bidding process was "messy".
One source said: "It seems like there are quite a lot of parties looking at a lot of different parts of this business. It is quite a messy process."
I would be shocked if Lark and Bollington didn't end up as MBOs. And there is a good chance Carole Nash will end up getting lumped in with the underwriting part."

A source
He said the most likely outcome was that Groupama would be broken up in order to get the right price for each part of the business.
On the broking side, the source said that an MBO was more likely, given the influence the management teams at Bollington and Lark had over their respective businesses and their value.
Private equity firm Gresham is understood to be interested in partnering with Bollington. "All the transactions are with the financing backers and it's all going very positively," the source said.
"I would be absolutely shocked if Lark and Bollington didn't end up as MBOs, and I think there is a good chance Carole Nash will end up getting lumped in with the underwriting part, as 40% of their book is on Groupama paper, whereas Bollington and Lark don't write too much Groupama business."
In terms of the underwriting, he said there wasn't as much interest due to the value of the book, but it may be an attractive proposition for a private equity firm looking
to restructure the business.
According to calculations from 2010 Companies House accounts, Groupama's broking arm and insurance business had a book value of around £280m.
The uncertainty surrounding the sale process has sparked concerns that Groupama could lose business to rivals, such as AXA and Aviva, which have been circling for broker business.
A spokesman for Groupama's UK operation denied that the company had lost any business as a result of the uncertainty surrounding the sale, but rather it had secured a number of sizeable accounts during the first quarter.
Acromas and the AA declined to comment. There was no response from Charterhouse as Insurance Times went to press.
Talking points …
● Will Groupama sell its business as a whole or in parts, as seems most likely, given the value and differences between the different arms?
● Will brokers take their business elsewhere in light of the ongoing uncertainty surrounding the sale of the company?
● As the eurozone debt crisis returns to the headlines this month, which insurer could be next to suffer capital inadequacy problems like Groupama?