Buyer to turn premium finance firm into a 'diversified specialty finance business'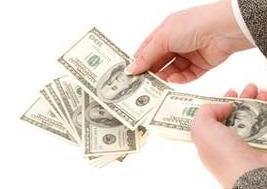 Private equity house Cinven has agreed to buy Premium Credit in a deal that values the UK premium finance firm at £462m.
Cinven is buying the company from private equity owner GTCR, which itself bought Premium Credit in November 2012 from bank MBNA Europe, part of the Bank of America Corporation.
Premium Credit has around two million customers and works with 4,000 brokers. It is headquartered in Epsom, Surrey, and employs more than 300 people.
The company will continue to be run by chief executive Andrew Doman, who joined in November 2012.
Cinven said it was attracted to Premium Credit in part because it sees an opportunity to turn it into a "diversified UK specialty finance business" by expanding into new products and making acquisitions.
The private equity firm also praised Premium Credit's "attractive and diversified" customer base, its distribution network and reputation for customer service.
It added that the premium finance firm has "a track record of strong financial performance through the economic cycle with a highly cash generative model".
Cinven partner Maxim Crewe said: "Premium Credit is the market leader within the UK insurance premium finance market with strong risk management, cash generative characteristics and a proven management team.
"The company provides us with an exciting platform from which to capitalise on growth opportunities in the broader UK specialty finance market through the expansion of the company's existing product portfolio, new product launches and selective acquisition opportunities."
Doman added: "Premium Credit has delivered strong performance since the carve-out from Bank of America.
"We have consistently achieved high levels of customer service and built on our good reputation for product expertise amongst intermediaries.
"We are delighted to be working with Cinven who, given their strong track record and expertise in the UK financial services sector, will be instrumental in helping to expand the Premium Credit platform providing our clients with new products and services."
Join the debate in our new LinkedIn specialist discussion forums