Insurance Times spoke to Barbara Bradshaw and Eric Galbraith to discuss what the merger means for the two bodies and their members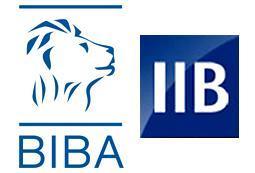 The long-awaited merger between Biba and the IIB is moving ahead, it was announced today. Insurance Times spoke to Barbara Bradshaw and Eric Galbraith to discuss what the merger means for the two bodies and their members …
How will be the merger benefit ordinary insurance brokers?
Eric Galbraith: We have been working more closely together on issues like the FSCS during the last few years. The strength of one determined voice is going to be hugely beneficial when we lobby government and regulators.
Will IIB members pay higher fees following the merger?
EG: We want to make it as simple as possible moving forward. We don't expect members to pay any more than they do at the moment.
What does the merger mean for the schemes being operated by Biba and the IIB?
EG: We will be going to look at best of breed on schemes and making sure that the mix is right.
What reassurance can you give that the interests of small brokers won't be sidelined within the new merged organisation?
EG: We will be looking at addressing the sectional issues for small brokers and Barbara will have responsibility for smaller brokers moving forward. [Big broker bias] is a perception issue and historic.
Barbara Bradshaw: However small an association you are running, you can't keep all your members happy.
What steps are you taking to ensure that the interests of smaller brokers are represented on the post-merger Biba board?
EG: Four IIB directors, including Barbara, will have places on the Biba board. From my point of view, there has always been a commitment to a mix of board members representing different sections and we try to do that. Don't let's forget too the large number of people in the middle. To address other areas, we have groups to address issues of specialist interest.