Pryce confirms QBE's internal Ogden rate assumption is set to 0.25%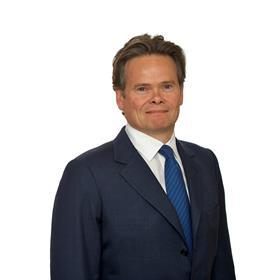 QBE Europe chief executive Richard Pryce (pictured) has confirmed that the insurer has increased its internal assumptions for the Ogden rate to 0.25% and has said he can see "opportunities" in a post-Ogden motor market.
Talking about why QBE has set its assumptions to 0.25%, Pryce said: "I think that the government indication is that it is more likely to be in the range of 0-1%. I think that is what came out in the last notice. We took the soundings and listened to our external advisors and we found that that was a prudent rate to adopt going forward."
Pryce added: "I don't think we are alone."
This isdespite uncertainty over when Ogden reform will be implemented, though it has been hinted that it could happen as part of the Civil Liability Bill in Spring 2019.
QBE revealed a £109m Ogden hit to its underwriting results for the 2017 year.
The insurer will now focus on opportunities in the motor market, in addition to property and casualty.
"We are seeing good opportunities in motor as some of the market fractures post-Ogden and post-challenging operating environment," Pryce explained, "Our motor business had a very good result in 2017 and it is carefully growing. So I think there will be some opportunities around motor going forward."