Slater and Gordon will also pay 50% of fees received for all noise induced hearing loss cases to Quindell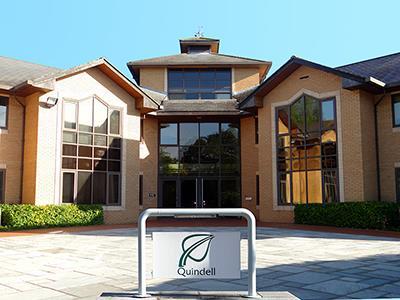 Quindell has agreed to the £637m sale of its professional services division to Slater and Gordon.
The sale includes about 53,000 noise induced hearing loss (NIHL) cases that are yet to be settled.
Quindell will receive 50% of all NIHL case fess, with some costs deducted, for all cases settled before 30 June 2017. There will also be a final payment based on the estimate of 50% of the value of any NIHL cases outstanding at that date.
Quindell interim non-executive chairman David Currie said: "This is an important landmark for Quindell, delivering significant value for investors from part of our business. Should the disposal complete, we are committed to a significant return of capital to our shareholders and to return future cash proceeds over time as NIHL cases settle.
"We are confident that this transaction, our clear strategy and the actions we are taking will enable us to move forward with renewed purpose."
Slater and Gordon managing director Andrew Grech said: "In getting to this point we undertook a very extensive due diligence process. The business we are buying is of high quality with robust infrastructure and systems and good people. This move will accelerate and consolidate our position in the UK market and bring benefits to the clients and staff of both businesses."
Future strategy
The sale of the professional services division will mean a change of strategy for Quindell.
The company told the stock exchange that it would now focus its core efforts on the technology side of the business, including:
connected cars;
telematics; and
claims management systems.
Quindell non-executive chairman designate Richard Rose said: "Looking ahead, the board of Quindell will work to deliver further value for investors from the technology businesses within the group. The group will be restructured to prudently incubate, develop and grow insurance related technology businesses based around telematics and software solutions. We will take appropriate action with the non-core businesses.
"As we reshape the board and executive structures, we are committed to ensuring Quindell works to the highest standards of corporate governance."
Join the debate in our new LinkedIn specialist discussion forums