Sunday Times reports Quindell spoke to hedge funds about cash injection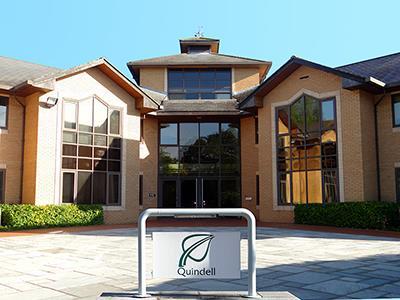 Quindell's financial adviser and joint broker Canaccord Genuity has resigned from the account, it was announced this morning.
The news comes after the Sunday Times reported that Quindell has opened talks with hedge funds about a potential cash injection.
The Sunday Times reported that Quindell met with at least two hedge funds in recent weeks to discuss raising money against expected future income.
Quindell said in a statement that it had no need for additional cash. A spokeswoman said: "Quindell is regularly approached by, and opens discussions with, funds and financial institutions who understand the quality of its receivables and are familiar with the cashflow profile of legal services work. The company has no current need for any third-party financing."
On Friday Quindell revealed that asset management giant Fidelity has halved its stock since June.
Quindell's shares have fallen by more than 45% since it announced two weeks ago that three board members, including founder and chairman Rob Terry, had taken a loan from Equities First Holdings in order to buy more shares in the company. It later emerged that the directors had given shares to Equities as a security for the loan, but had not spent all the money they received on shares.
Quindell's remaining broker is Cenkos Securities.
Canaccord had issued a series of "buy" recommendations on Quindell's stock, the last of which followed Quindell's announcement that it had signed a telematics deal in Canada with a major insurer.
Canaccord gave its month's notice on 21 October and Quindell said in a statement today that it had agreed the resignation would take effect now.
A Cannacord spokesman declined to comment when asked why it had resigned.
Quindell's share price was down 15% to 58.5p at the time of publication.