CVC is in the picture with an offer of £4bn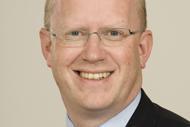 Royal Bank of Scotland Insurance could sell for as much as £6bn, or 12 times earnings, if it scrapped its flotation plans in preference for a private equity deal, analysts have said.
Private equity house CVC was reported to have bid £4bn for RBSI, although sources close to both companies played down the rumours.
The rumoured bid came in just below RBSI's stated book value of £4.3bn. Assuming a 15% return on tangible assets, Collins Stewart analyst Ben Cohen said this equates to roughly eight times RBSI's earnings.
"Looking at other companies in the market, you would conclude that was a reasonable but not particularly exciting price," Cohen said. "While they might not get this from an IPO, I would have thought RBS would want closer to between 10 times and 12 times earnings.
"The business has a strong cash generating ability - even if the past few years have been difficult - and I think you would want a double-digit multiple for it."
Shore Capital analyst Eamonn Flanagan said while the rumour could be an attempt to test the market, £4bn was "a very good starting point".
He said that a private equity bid might be simpler and yield a better return for RBS than flotation. "If RBSI were fully quoted and liquid, you might get to book value," he said.
"But if somebody is going to come in with a £4bn offer that you could talk up a couple of hundred million, and save you the hassle and money with the fees and book-running for an IPO, you are probably better taking that and moving on."
CVC and RBS declined to comment.