Subscribers can now enjoy the most detailed guide to the Gibraltar insurers performance, solvency, technology, regulation and innovation on the Rock
Insurance Times today releases its Gibraltar Insurers 2019 report (NOTE: This is pageturner, for webpage viewing see below) exclusively for subscribers.
The report is the ultimate guide and data-led reference point for the Gibraltar market.
It includes (webpage views below)
- Combined ratio performance of the insurers/solvency coverage/expense ratios
- Performance against UK market
Or visit the pictured below section of the website for an easy user experience.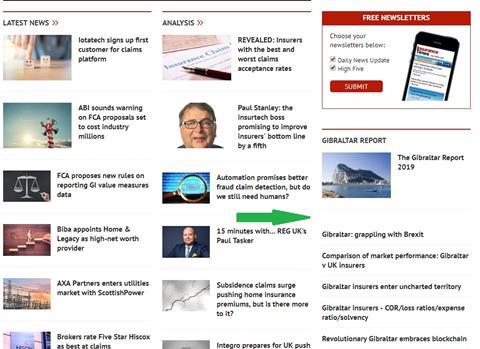 Content director, Saxon East said: "If you want to know about the performance of Gibraltar insurers, this is the place to visit.
Our data and insight editor Matt Scott has done an excellent analysis on the state of play."