Insurer will offer a personalised approach to its core agencies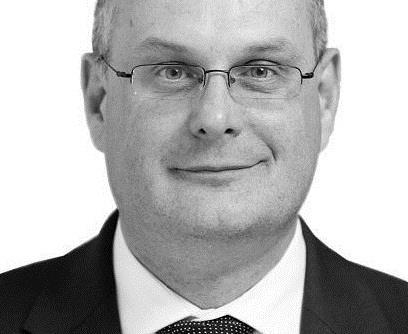 RSA plans to end trading relationships with around 200 brokers as it piles resources into supporting its core agencies.
UK commercial managing director Jon Hancock, unveiling his broker strategy for 2012, said that by scaling back, RSA could offer a "real personal touch" to its core 1,250 brokers.
RSA is not alone in its desire to focus resources by slimming down agencies, and even the brokers are cutting down. Last August, Bluefin announced plans to cut back its 462 underwriting agencies.
Hancock said: "We have too often tried to be all things to all people, and we are not going to do that any more.
"We want to put more effort into our top 250, and the other 1,000 where we can do that small and medium offering.
"That inevitably means that there are brokers for whom I genuinely believe we add no value and they add no value to us, and I suspect we ultimately add no value to the customer. So as of this week we will stop doing business with them."
Hancock has been on a tour of the UK since taking up his role in July last year, consulting brokers, RSA staff and customers.
He said brokers want RSA to come up with tailor-made agreements. Hancock said: "About 90% of our business comes from 250 brokers. They trade anything from a small shop to a single commercial vehicle, to a bespoke multinational programme.
"What those brokers want from us, and what we'll give them, is a real personal touch. This means some personalised schemes, some personalised propositions and personalised remuneration packages, and really getting to know them and their customers."
The strategy will continue to involve RSA upholding its 'Broker Promise' - a vow to respond to a risk within three hours - for its mid-market brokers.
RSA was also pushing more authority back down to regional underwriters. "One of the things that changed last year, in response to the feedback that the team and I got when we were out on the road, was taking some trading authority back into our local businesses. So we have pushed it back down to the ground and made it easier for our guys to trade," he said.
At the corporate end, RSA will add another 35 to the 15 companies involved in its 'Global Promise'.
Global Promise was piloted last year with 15 large property and engineering businesses to deliver them a personalised insurance contract. Premiums for the deal ranged from the hundreds of thousands into the several millions.
RSA will also work on rolling out more products across its e-trading platforms. Currently, RSA is on PowerPlace and Acturis.
Hancock said RSA was working on making its e-trading 'full cycle' and some products already offered features of full-cycle e-trading.
Full cycle includes real-time quotes, renewal alerts, a complete back-office system and single-data keying.
RSA UK chief executive Adrian Brown has set his sights on expanding the insurer's presence in SME, and e-trading will play an important part in that process.
Last year, RSA transacted around £5m premium income in e-trading.
RSA's e-trading outfit includes the Glasgow-based Broker First team, which can service brokers over the phone. Hancock said real-time pricing was a key area for RSA. "The world moves quickly and we want to be in a position where our brokers can access us really easily and get competitive prices from us."

Talking points …
● RSA is clearly working hard to hold on to and expand its presence in the mid-market and corporate space. But will this be the year when it finally piles on some serious premium in SME?
● How long will it be before RSA makes all its insurance products full cycle on e-trading? The race is on among its rivals, and brokers are likely to place more business where the greater capabilities lie. Full-cycle capability is still a few years off for most insurers.
● The continuing soft market means insurers have to be extra efficient, and redeploying resources more effectively is becoming the order of the day. Will other insurers follow RSA's decision to cut back on broker relationships?