Jon Hancock says RSA's commercial book is moving back on front foot with premium growth and stronger broker relationships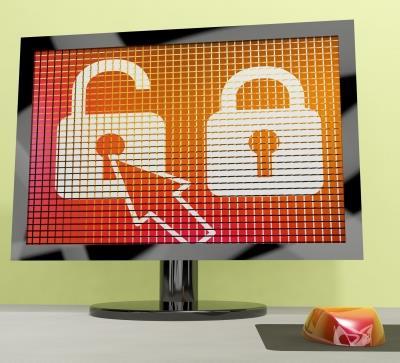 RSA is planning to launch a cyber product in the summer.
Speaking to Insurance Times, RSA UK Commercial managing director Jon Hancock said the forthcoming cyber product had been created as a result of the insurer listening to its brokers.
The insurer also recently launched a warranty free and Insurance Act-compliant commercial combined product which has wider cover, updated limits and simpler language.
The cyber cover is expected to be an add-on to its commercial combined and property packages cover.
Currently, there are elements of cyber cover within traditional market wordings across all RSA's products from D&O, through to crime, liability, property and engineering.
But the new products will look at providing protection to tackle some of the emerging threats in cyber.
Hancock said: "It [means] different things for different businesses. Some people are really worried about employee theft and some people are worried about reputational risk if data gets out there."
RSA commercial lines on the front foot
Hancock said as a result of the insurer getting closer and trading more with its brokers, it had written more than £1m of new business per day in its UK commercial book in the first quarter of 2015.
In 2014 RSA's UK commercial lines division had a rough year.
Net written premiums (NWP) dropped 34% to £1.39bn (2013: £1.78bn) and its underwriting loss deepened to -£34m (2013: -£31m)
Also, the commercial combined operating ratio (COR) was 102.1% (2013: 101.7%).
However, early indications suggest that the company is moving back on the front foot in commercial lines.
In Q1 2015, commercial net written premium increased by 9% to £323m (Q1 2014: £296m).
By contrast in the same period last year RSA reported a 17% drop in net written premium (NWP) - with most of this cut coming from commercial lines where NWP fell 22%.
Hancock, who has been with the insurer for 25 years, said: "We have spent a lot of time over the last couple of years working out our partner brokers and what our different relationships are.
"We have grown our business which is great. We didn't grow it last year. We are spending a lot more time out and about with our brokers listening to them and responding to them. That's why we are winning some good business.
"Different brokers want different things from us. Some brokers would like to see us every week and some do not want to see us at all."
But Hancock added that although not every broker was satisfied with the insurer's level of interaction, he stressed that the majority of brokers were seeing an increase in the level of trading the insurer was doing with them.
"Some people are saying RSA are back. We never went anywhere. We are a 303-year-old company. In 303 years there are cycles. There are cycles every few years with different companies at different stages. We are at a stage in our journey at RSA, where we are different to what we were a few years ago."