RSA and FM Global winning plaudits from a powerful cross-section of FTSE firms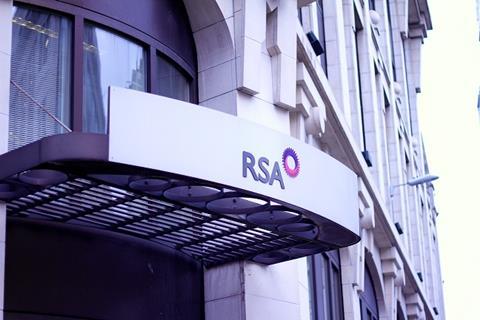 RSA's corporate service continues to shine, climbing into second place in a ranking of insurers by corporate insurance buyers.
The survey, completed by a cross-section of leading insurance buyers and risk professionals from FTSE 100 companies, has RSA ranking second in a benchmarking of 13 insurers.
The improvements show that chief executive Stephen Hester's strategy to narrow RSA focus on segments where it can shine with the customer is paying dividends.
RSA swaps places with XL/Catlin in the latest survey released by Insurance Times sister publication, Strategic Risk.
RSA was only beaten by FM Global, the property specialist which is once again considered by some distance the best insurer in the UK when it comes to service.
FM Global scores were simply outstanding, beating its rival insurers in every single one of the eight categories.
Corporate were asked to rate insurers on the a number of factors such as NPS; Underwriting expertise and flexibility; Claims – fairness of settlement; Value for money given quality of cover; Ease of Access to decision makers; Claims – speed of settlement; Documentation; and Pre- and post-loss services.
Other insurers assessed by corporates were Allianz, Zurich, Aviva, AXA, QBE, Chubb, Liberty, ACE, HDI Gerling, AIG, Allianz, Zurich, Aviva and AXA
To find out more details on how to purchase the full report contact Tom Byford on 0207 610 3081 or email tom.byford@insurancetimes.co.uk
To read the full story in this week's Insurance Times, click here.