Company looking to deal with between 50 and 60 UK brokers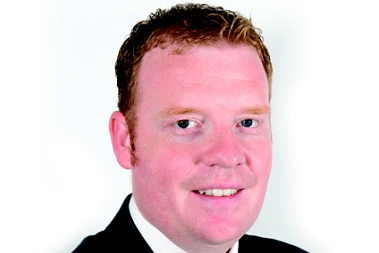 New commercial underwriting agency Accelerate is targeting £50m of gross written premium in six years, according to founder and managing director Scott Brown.
Brown, formerly commercial underwriting chief executive at Towergate, added that the new company is targeting high-volume, lower-premium commercial specialty business in the UK and is looking to deal with between 50 and 60 brokers.
Accelerate will write the bulk of its business through its AcceleRATER online trading platform, developed in conjunction with insurance software house Insly. This allows brokers to control the operational and sales side, leaving Accelerate to handle underwriting and product governance.
If brokers already have their own systems, Accelerate will be able to plug its products into them.
Accelerate is currently providing cover for care facilities, sport and leisure and start-up companies, and will shortly start writing non-standard property. Last month it signed a three-year deal with specialist sports broker JRW.
Accelerate has access to Lloyd's and non-Lloyd's capacity. Brown declined to name the capacity providers, but said that they are all mainstream, rated insurers.
Brown told Insurance Times: "We are not looking to take over the world, but we are looking to build a meaningful business for brokers."
He added: "We have built facilities for brokers that can cover a wide spectrum of different trades. We go out and ask them: what do you need in order to help you grow?
"That's where the name Accelerate comes from – we have to grow and we want our brokers to grow as well. We want to give them products that mean they can grow their business."
The Accelerate team currently has five members. In addition to Brown the team comprises director Keith Jackson, underwriting director Kevin Donoghue, product development manager Alex Royce and senior underwriter Vanessa Lampard.
Brown said that the company has a vacancy for a role to support Donoghue and Royce, and the company will make a further appointment in Spring.
He said: "We should be up to seven [people] by about April. The plan is that by the end of 2017 we will have between 12 and 15 people."
Accelerate operates as an appointed representative of ReSolution Underwriting, an established managing general agent that supports start-up underwriting agencies.