John Blundell says larger owner will allow Sterling to expand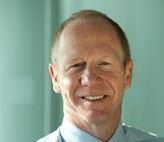 Sterling managing director John Blundell has moved to reassure brokers that the insurer's service levels will remain the same following the news that the insurer will be bought by Covéa.
He also said that being owned by Covéa would allow Sterling to invest in expansion plans.
Covéa announced today that it had agreed to buy Sterling from its founder, owner and chairman Nicholas Cooper. The deal is expected to be completed within three months after gaining regulatory approval and Sterling will continue to be run as a separate company by its existing management team.
Blundell (pictured) told Insurance Times the two companies had been in discussions for two or three months. "There has been a lot of interest, as there always has been for Sterling, but we were only really in serious conversation with Covéa," he said.
Blundell said Covéa was the preferred bidder because "from an early stage it was clear they wanted the whole business."
In addition to its £88m gross written premium (GWP) general insurance business, Sterling has as £155m GWP life and protection book and last year handled an additional £142m GWP through its administration business.
"It's a group that deals with a lot of different products across lots of different distribution channels. Nick ultimately wanted to sell to a company that wanted all of that, not just two or three elements."
Sterling and Covéa have "very isolated areas" of overlap, chiefly commercial property, Blundell said.
Brokers picked out Sterling as offering the best service for both commercial and personal lines in this year's Insurance Times Broker Service Survey.
"Brokers have said they like our consistency, access to decision makers and service," Blundell said. "That's not going to change."
"Covéa have been at pains to structure the deal so that Sterling is a separate entity with me as managing director. They recognise that we give great service to brokers – that's why they wanted to buy us. They're not going to do anything that upsets that."
"The message for clients is that we're swapping shareholders from private ownership to a large, financially stronger parent company. Everything else stays the same.
Covéa would support Sterling's expansion plans with capital investment, Blundell said, including headcount growth.
Terms of the deal were not disclosed.