Exclusive analysis of the regulatory returns of the UK's leading motor insurers reveals the strategy that has put Direct Line Group ahead of its rivals
Insurance Times' analysis of the latest set of Statement of Financial Condition Reports from eight of the leading motor insurers in the UK has revealed Direct Line Group (DLG) as the standout performer.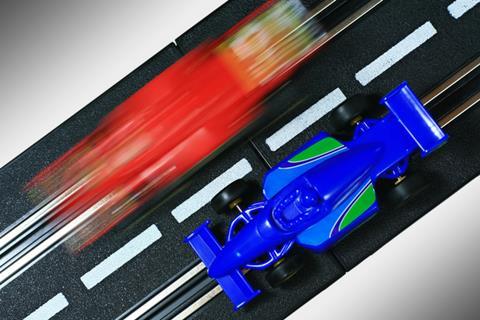 DLG reported a combined operating ratio (COR) for motor of 95.2% for 2017, more than nine percentage points better than the loss-making 104.4% it reported the previous year. This puts DLG's underwriting profitability marginally ahead of main rival Aviva, making it the most profitable of all motor insurers in this analysis.
But DLG did not achieve these improvements by just cutting back on bad risks and raising premiums, it also managed to grow its book of business over the year by 11%, making it the fastest growing of all the insurers and one of just three to achieve profitable growth, along with LV= and RSA.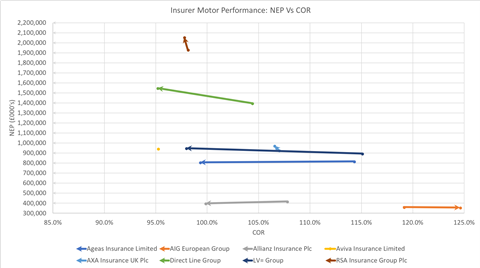 Consumer Intelligence's Matthew Green says this stellar performance is in part due to the way Direct Line shouts about the various additional benefits of its policies, and how the advertising campaign with Harvey Keitel's Winston Wolf character from Pulp Fiction has captured the attention of its customers.
"Their motor products are already quite rich, with some really good features, such as guaranteed hire cars, and they advertise that quite readily too," he says. "Compared to the other major direct insurers, they are present in front of consumers constantly building their brand. All of that has contributed to making them very successful in the motor space.
"Brand plays a key part [in loyalty and retention], so if consumers really believe in and trust a particular brand to be there for them when they are needed they will stay with them, and that ties in very nicely with Direct Lines advertising campaigns."
"The adverts are quite funny, and Pulp Fiction is such an iconic film that it doesn't just appeal to an audience of a certain age, it has a very wide appeal," he adds.
But while DLG may be spending big on advertising and building brand loyalty, Green says they have been able to do this while keeping premiums low, making them doubly appealing for consumers.
"From what we've seen over the last couple years, Direct Line Group are consistently the cheapest for motor insurance, regardless of channel," he says. "They have been dominating the direct route to market for the last few years, but their brands are also coming out top quite often on the price comparison websites too.
"They are definitely priced very competitively."
But with the future of the motor market facing waves of uncertainty from everything from the Ogden discount rate to the ever-present whiplash reforms, it will be interesting to see how DLG can rise to these challenges, and if it can steer itself towards further success in 2018.