Broker will also create new Greater Manchester contact centre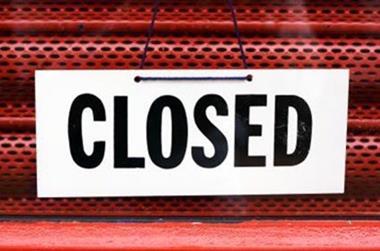 Broking group Swinton has unveiled plans to close 130 high-street branches by mid-2017 as part of a restructuring.
Following a review of its business model, the broker will cut the number of branches to 195 from 325.
Swinton said it will start consulting affected employees at the beginning of March, and will aim to redeploy the majority of affected staff to other parts of the business.
It is understood that Swinton employs a total of 2,000 staff across all its branches.
A Swinton spokesman said it was too early to say how many people would be affected by the move.
Swinton said it chose the branches under review for closure using a combination of factors, including decreasing footfall and the changing requirements of customers in these locations.
The company said it would also be making a "significant investment" to enhance its digital and telephone platforms, and that it would create a new contact centre in Greater Manchester.
Swinton chief executive Gilles Normand said: "The branch network is an important part of our multi-channel business model and we remain committed to the high street. Swinton will continue to have more branches on the high street than any other insurance broker and we are testing new branch formats to enhance the customer experience within the communities we serve.
"We also know that the majority of our customers use more than one channel to engage with us. As a result it makes sense to continually review our distribution model to ensure it meets the changing needs of our customers effectively and efficiently.
"We will continue to serve the business community through our network of commercial branches."