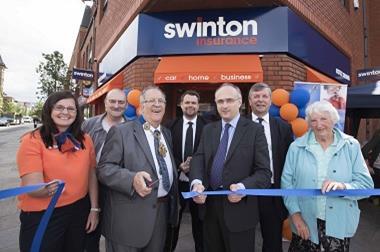 Swinton has opened its newly-refurbished Preston branch as part of an overhaul of its high-street presence.
The broking group said the revamped Preston branch will serve as a pilot for its new high-street presence.
The branch revamp follows a strategic review of the business, which Swinton said will result in "significant investment" across the broker's channels and services.
Swinton said it had transformed the Preston branch to help staff offer a more personal service to customers and make insurance buying a more positive experience.
New features include a reception area that allows customers to relax with a coffee while browsing products, comfortable furniture, and private spaces.
Swinton chief executive Gilles Normand said: "The transformation of our Preston branch is just part of our wider investment to deliver outstanding service to customers, whether over the telephone, online or in person.
"We are reshaping our branch network to provide greater flexibility to meet the changing needs of our customers within the communities we serve."
Normand added that Swinton is changing its working practices and services as well as its branches.
He said: "We are totally committed to a sustainable, multi-channel distribution model that delivers excellent customer service and value, whenever and however our customers choose to interact with us.
"This means removing complexity and improving our business processes for the benefit of all our customers."