Swinton continues to have a contractual relationship with SSP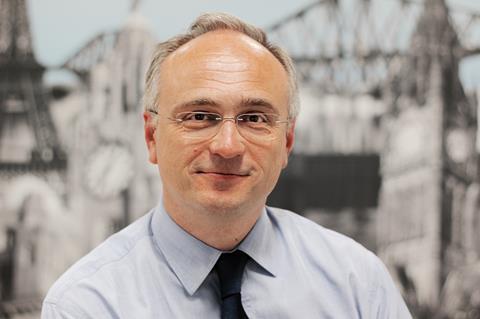 Broker Swinton has gone live on software supplier CDL Strata's IT platform for personal lines policies.
CDL's platform enables quotations produced from any channel to be bought or accessed in branch, online or via the contact centre.
Customers can also access Strata's online self-service portal where they can securely store policy documents and make changes to for example their address or vehicle.
Swinton appointed CDL as its software provider in February following a review of its systems. It plans to replace all legacy systems with CDL's platform by the end of 2017.
Swinton chief executive Gilles Normand (pictured) commented: "We're delighted that the first phase of the migration process to CDL Strata has gone smoothly.
"Customer satisfaction lies at the heart of everything we do, and our investment in the Strata platform will enhance the insurance shopping experience across channels and help us to meet the ever-changing demands of today's consumer."
CDL commercial director Nigel Phillips added: "We are confident in Strata's ability to drive business across Swinton's branch, telephony and online channels on a single, high-volume platform.
"The digital consumer demands flexibility when shopping for and managing policies, and we look forward to delighting Swinton customers with our innovative solutions into the future."
Swinton is a UK subsidiary of French mutual insurance group Covéa. A spokesperson said it will continue to have a "contractual relationship with SSP".