Chief executive offers no estimate of customer compensation costs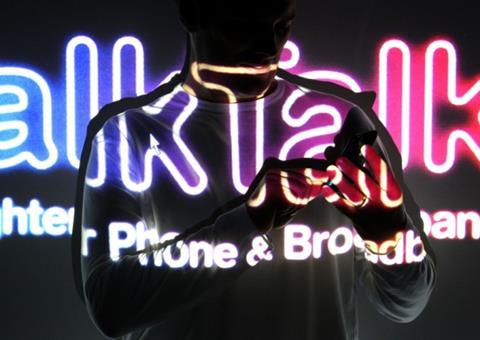 The cyber-attack on TalkTalk could cost it up to £35m in one-off costs, according to the chief executive Dido Harding.
"The estimated one-off costs are between £30m and £35m," Harding told BBC Radio 4's Today programme.
"That's covering the response to the incident, the incremental calls into our call centres, obviously the additional IT and technology costs, and then the fact that over the last three weeks until yesterday our online sales sites have been down, so there will be lost revenue as a result."
She did not offer any estimate for compensation payouts to customers whose personal and financial details may have been compromised.
Insurance Times revealed that the company has cyber insurance.
Harding said that all customers will be offered a free upgrade, and that customers who were financially affected will be free to leave TalkTalk without incurring any financial penalty.
She added that despite the hack TalkTalk was "well positioned to deliver strong and sustainable long term growth".
The firm expects full-year results to be in line with market expectations.
TalkTalk said last week that the 21 October hack accessed 157,000 of its 4 million customers' personal and financial details, including more than 15,600 bank account numbers and sort codes.
Four people have been arrested and bailed in connection with the hack.