Between 2010 and 2012 fraudsters orchestrated seven collisions with First buses in Chester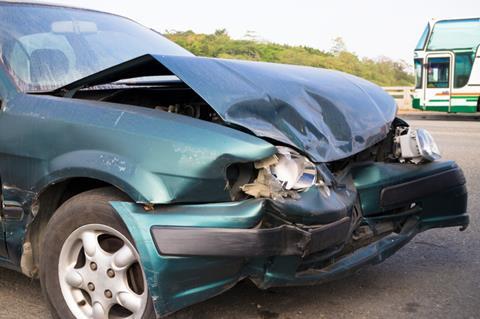 Ten people have been found guilty for their role in a £1m pound crash-for-cash scam on several insurers and a Chester bus company.
Over a 15 month period, from October 2010 to January 2012, the fraudsters orchestrated seven collisions with First buses in Chester.
Buses were loaded with fake passengers who submitted over 200 personal injury claims totalling over £1 million.
In one incident, despite the fraudsters' vehicle not having adequate insurance, the injured 'passengers' pursued their claims with the Motor Insurer's Bureau (MIB); the fund of last resort for innocent victims of uninsured drivers.
In a trial that lasted three months, at Manchester Crown Court today, nine defendants were all handed guilty verdicts. The tenth defendant who was missing from court was convicted in his absence.
All 10 will be sentenced at a later date.
A number of insurers, including ERS, were impacted by the fraud. According to law firm Horwich Farrelly, who represented ERS, the insurer had provided cover for a vehicle that was hired specifically to be used in one of the collisions.
ERS claims director Peter Smith said: "At ERS claims we have a zero tolerance policy to fraudulent claims. Working closely with our legal partner, Horwich Farrelly, we therefore made every effort to support the excellent work conducted by Cheshire Constabulary in attempting to disrupt and prosecute the organisers of what we believe to be a sophisticated insurance fraud ring."
MIB chief executive Ashton West said: "We have a dedicated team that are skilled at spotting the signs of fraud and work closely with police, regulators and other interest parties to investigate suspicious claims.
"Today's verdict should serve as a powerful warning to would be fraudsters: that this crime is taken very seriously and that anyone caught can expect to be prosecuted."
IFB director Ben Fletcher added: "Fraudsters should be aware that the IFB works with the insurance industry, the police and organisations like First Bus to detect fraudsters and bring them to justice.
"The message is clear - if you are committing fraud the risk of being caught and prosecuted is very real. Insurance fraudsters face the prospect of heavy fines, a criminal record and imprisonment with potentially restricted access to financial services for the rest of their lives."