From taking charge of the French insurer's UK GI operations in 2008 to this week's exit, we track each step of Maso's rise and fall
April 2008: Group finance director Philippe Maso takes charge of the UK general insurance arm following the surprise resignation of chief executive Peter Hubbard.
May 2008: In his first interview since becoming chief executive, Maso tells Insurance Times about his plans to overhaul the business within 12 months, and raises concerns over the managing general agency (MGA) model.
June 2008: Maso turns to former Smart & Cook boss Paul Meehan to be his new customer experience director, insisting "we want to improve our relationship with brokers".
July 2008: AXA confirms Meehan's arrival as part of a far-reaching restructure across the business.
October 2008: AXA launches its £4m 'Redefining Standards' campaign, aimed at boosting consumer faith in financial services. "Providing excellent standards of service is vital to building trust with our customers," Maso says.
October 2008: Maso tells the Insurance Times Commercial Lines Forum that the plan to overhaul regulation of European insurers (Solvency II) must be revisited in the wake of the global financial turmoil.
February 2009: Maso says that customer satisfaction has "improved considerably" and hands Paul Meehan overall responsibility for claims.
February 2009: AXA begins renegotiating its relationships with MGAs and corporate partners to boost profitability as gross written premium in 2008 falls to £2.14bn from £2.19bn in the previous year. "We lost traction in the past few months," Maso says. "Over the past two years, the group has focused on the development of new relationships in the MGA world, which were not satisfactory from a returns viewpoint."
March 2009: AXA decides to pulls its two-thirds capacity from Primary Group MGA PBS Holdings, with Maso claiming: "I don't believe the model functions well." Norwich Union (now Aviva) also withdraws.
March 2009: In an interview with Insurance Times, Maso claims that AXA has rejected a number of approaches for its broking business, Bluefin, but would consider selling at a very high price.
May 2009: Maso oversees the sale of Lloyd's broker SBJ Global Risks, part of AXA-owned SBJ, to its management. Maso says the business did not fit with the AXA model.
June 2009: AXA Insurance swings the axe on 560 jobs, which Maso says was the natural consequence of a business-wide review of its operations, rather than a reaction to the recession.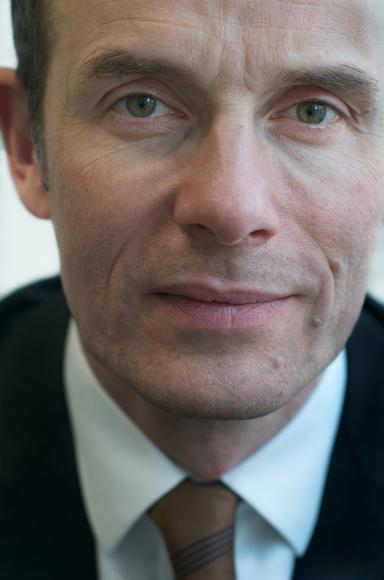 August 2009: Revenues in AXA's UK general insurance business fall 4% in the first half of 2009 to £1.06bn. Commercial lines revenues fall 10%, which leads Maso to pledge that the insurer will no longer write unprofitable commercial business.
October 2009: Maso tells Insurance Times's Global Leaders Forum that he expected more shifts in distribution as the impact of the recession continued to be felt in the broker market.
December 2009: Maso says AXA has "taken a disproportionate share of the bill" from the Cumbrian floods, and faces costs of up to £60m in claims from the flooding in Cockermouth and other extreme weather events.
February 2010: Maso warns that insurers "can't defy gravity" and are playing a dangerous game by pricing too aggressively. He claims AXA increased rates by around 5% in the previous year and was unlikely to change its strategy. This came as AXA reported UK and Ireland underlying earnings down 18% from £288m in 2008 to £235min 2009.
May 2010: Insurance Times reports that Nicolas Moreau is to step down as the group chief executive of AXA UK and Ireland, a claim vehemently denied by AXA. Sources close to AXA insist speculation that Maso will also step down is untrue.
June 2010: AXA is rocked by the departure of commercial lines boss Ant Middle to join Aviva. Maso begins the hunt for his successor, tipped by many to be Paul Meehan, and takes charge of the business in the interim.
June 2010: Maso insists he is not going anywhere, telling Insurance Times that AXA remains committed to its general insurance business in the UK as it enters talks to sell parts of its life business to Resolution.
July 2010: Insurance Times tips AXA Life chief executive Paul Evans to replace Nicolas Moreau. AXA declines to comment.
August 2010: AXA confirms UK group chief executive Nicolas Moreau is stepping down to become chief executive of AXA France. AXA UK's general insurance business posts a 1% rise in first-half gross written premium, to £1.08bn.
August 2010: Maso says that AXA Insurance is repositioning itself for growth in commercial lines after revenues dropped 18% in the first half of the year. More than half of the loss is the result of its decision at the beginning of 2009 to exit some large MGA relationships.
August 2010: Maso denies speculation that AXA is ready to consider offers for broking arm Bluefin, and says it remains fully committed to the distribution market.
1 October 2010: Paul Evans begins his role as AXA UK's new group chief executive.
7 October 2010: Maso departs AXA as Evans announces the restructure of the UK general insurance business.